Mini Moderns Window Film Designs at The Window Film Company
It's now easier than ever to "minimodernise" your home with this fantastic range of designer window films.
The Window Film Company is proud to bring the fabulous designs of Mini Moderns onto your glass with this range of exciting and stylish window films.
Mini Moderns have been creating beautiful patterns since 2006, with design influences ranging from mid-century British textiles to literature, travel and childhood memories. Mini Moderns products such as fabrics, cushions, rugs and ceramics continue to be stocked by prominent high street stores and we're delighted to be able to bring their striking range to the world of window film.
Each design is available in either a clear on frost or white printed finish, with both options providing an elegant and stylish addition to your glass.
Every order is printed and cut by our in-house print and design team, with each panel of Mini Moderns window film prepared and cut to your exact specifications, providing you with a bespoke film created especially for you and your glass.
Using combined experience in the worlds of design and window film, each pattern has been carefully selected and prepared by Mini Moderns and The Window Film Company to provide the most stylish addition to your windows possible, with each design available exclusive to customers of The Window Film Company.
Please note that not all films are compatible with all glass types. Check our Glass Compatibility Guide or contact an account manager for more information. (Document is in PDF format)
Browse and shop from the Mini Moderns window films range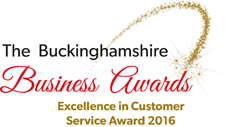 My Favourite Products (0 items selected)
Below are the products you have favourited. Click view all favourites to view selected products in a new window.