Tinted Window Film Pre-Cut Lengths
The Window Film Company offers a range of smoked glass effect films that will provide your glass with a classic tinted appearance. Once applied, the film will deliver glare reduction, protection against the build-up of heat, as well as privacy and style.
Tinted, smoked effect films are usually used for installation to car windows, but are not exclusively for automotive use. If you have the correct type of glazing, it may be possible to use these films in your home or workplace – please consult the glass compatibility chart to confirm the suitability of your glass.
The films are available in 2m, 3m and 5m rolls.
The Window Film Company also provide a service to professional car tinters, so if you are in the trade, please contact us on 01494 794477 for our full roll prices.
Please note that not all films are compatible with all glass types. Check our Glass Compatibility Guide or contact an account manager for more information. (Document is in PDF format)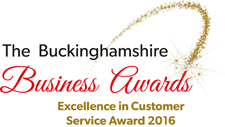 My Favourite Products (0 items selected)
Below are the products you have favourited. Click view all favourites to view selected products in a new window.