Window Film Support Team
The Window Film Company has the office support staff to ensure that you and your company get the service you need to make your window film project run smoothly. It can be so frustrating if you cannot get hold of a company because you only have a mobile number or if you are forever kept on hold.
You can call us directly on 01494 794477, Monday to Friday, 9am to 5pm. Our head office is always open at these times and we will have our helpful staff on hand to deal with your enquiry quickly and efficiently. Whether you have a question about and existing order, have a new enquiry or need some samples, somebody will be available to help.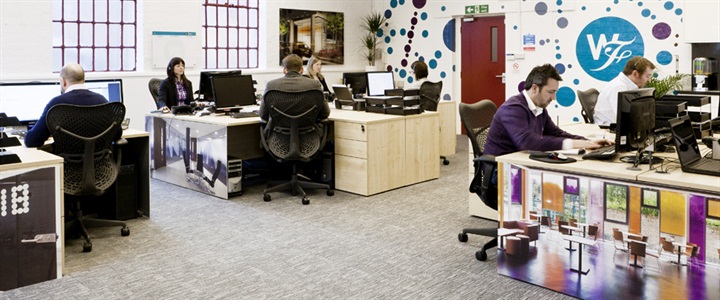 If you need a sample of a specific window film, please call us and somebody will deal with your request. If you are unsure about which type of window film you need (solar control, safety, security, privacy, frosted, manifestation etc) you will be transferred to an Account Manager who will be able to advise you further.
If you are a new customer, you will be asked specific questions about your window film requirement when you call us. This ensure that you are transferred to the relevant Account Manager. If you have dealt with our company before, you will be transferred to the same Account Manager you dealt with before. Dealing with the same person means that they will know about you and/or your company and what your requirements have been in the past. It is sometimes nice to hear a familiar, friendly voice.
Our Accounts Department can help you if you have a query on your account balance or if you you want to pay your invoice for a window film installation we have completed for you.
Our Operations Team will be co-ordinating your window film or manifestation installation from the moment you place the order with your Account Manager. They will contact you to confirm the proposed date and time of your installation and double check all order details to ensure that the visit goes according to plan. They will keep you up to date with any progress reports and be on hand at all times if you have any questions. If you have any questions about the installation once booked in, they will have the answers.

Our Customer Service Department will be able to help you with any aftercare or any other issues you may have.
Hopefully this will reassure you that you are dealing with a very professional company who always wants to be there for its customers. If you do have a problem, we will be here to deal with it. We will not run, hide and ignore your calls. We want to retain you as a customer and we want you to recommend The Window Film Company to your friends, colleagues and anybody else who you feel may benefit from window film.