Reeded Window Film from The Window Film Company
Reeded window film is a versatile and stylish solution for enhancing privacy and the aesthetic appearance of glass.
Once installed to glass, reeded window film gives glazing the appearance of textured, reeded glass without the need for costly glass replacement or permanent alterations to glazing. While the film is smooth to the touch, its special design means that it appears textured, with repeated ridges.
The film delivers a style reminiscent of the glazing that was so popular during the 70's, enabling you to transform your glass to feature a retro inspired, vintage style, embodying the chic look that was so popular and is once again very much en vogue. Wherever your glass is situated, reeded film is the ideal way of enhancing its appearance to match the style of the moment.
Reeded window film for privacy
One of the main advantages of adding reeded window film to your glass is achieving privacy without sacrificing natural light. The ridged appearance distorts the view from both sides of the glass, making it the ideal solution for where privacy is a requirement but natural light is desirable, such as bathrooms, offices or meeting/conference rooms.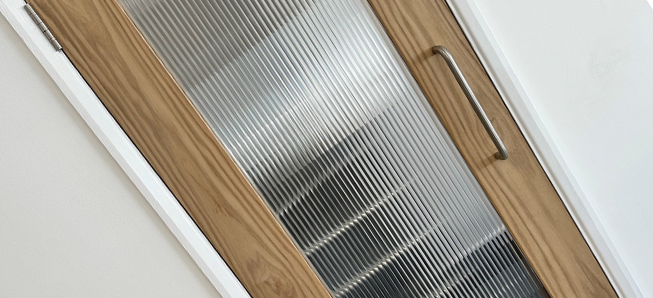 Reeded window film for decorative style
Reeded window film delivers an elegant and contemporary look to glass, enabling you to match your glass to meet a specific interior design scheme or simply upgrade your glazing to feature an eye-catching and visually impressive new look.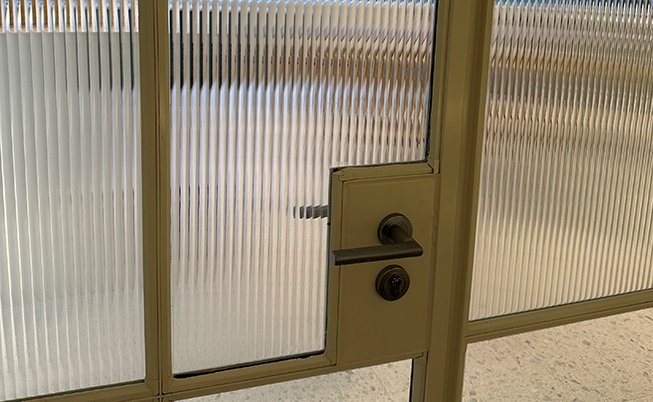 Cost-effective privacy and décor solution
Applying reeded window film to your glass avoids the need for expensive textured glass and also allows for future changes to be made to the glazing should the style no longer suit; the film can be removed and the glass returned to its original state should the reeded effect no longer be required.
Reeded window film installed by The Window Film Company
The Window Film Company offers a nationwide installation service, with our teams of experienced and fully qualified fitting technicians available to ensure that the installation of reeded window film to your glass is perfect. For more information on this window film or for an installation quote, please call 01494 794477 or email sales@windowfilm.co.uk.