Anti Fading UV Window Films
The Window Film Company can supply and install UV filter window films to help reduce the effects of fading.
UV Filter and Fade Protection

UV Filter and Fade Protection

UV Filter and Fade Protection

UV Filter and Fade Protection
This type of film, often referred to as museum film, is often used on shopfronts, in art galleries or stately homes. The film, which comes in a variety of finishes and grades is suitable for any premises with a potential fading problem.
Fading can be an expensive problem for many businesses. It is a common misconception that ultraviolet rays are the only cause of fading. As you can see from the pie chart which shows the causes of fading, UV rays contribute only 40% to the fading problem. Heat and light contribute 25% each. The remaining 10% is caused by other factors such as bad ventilation, artificial light and the quality of the dyes in the furniture or fabric.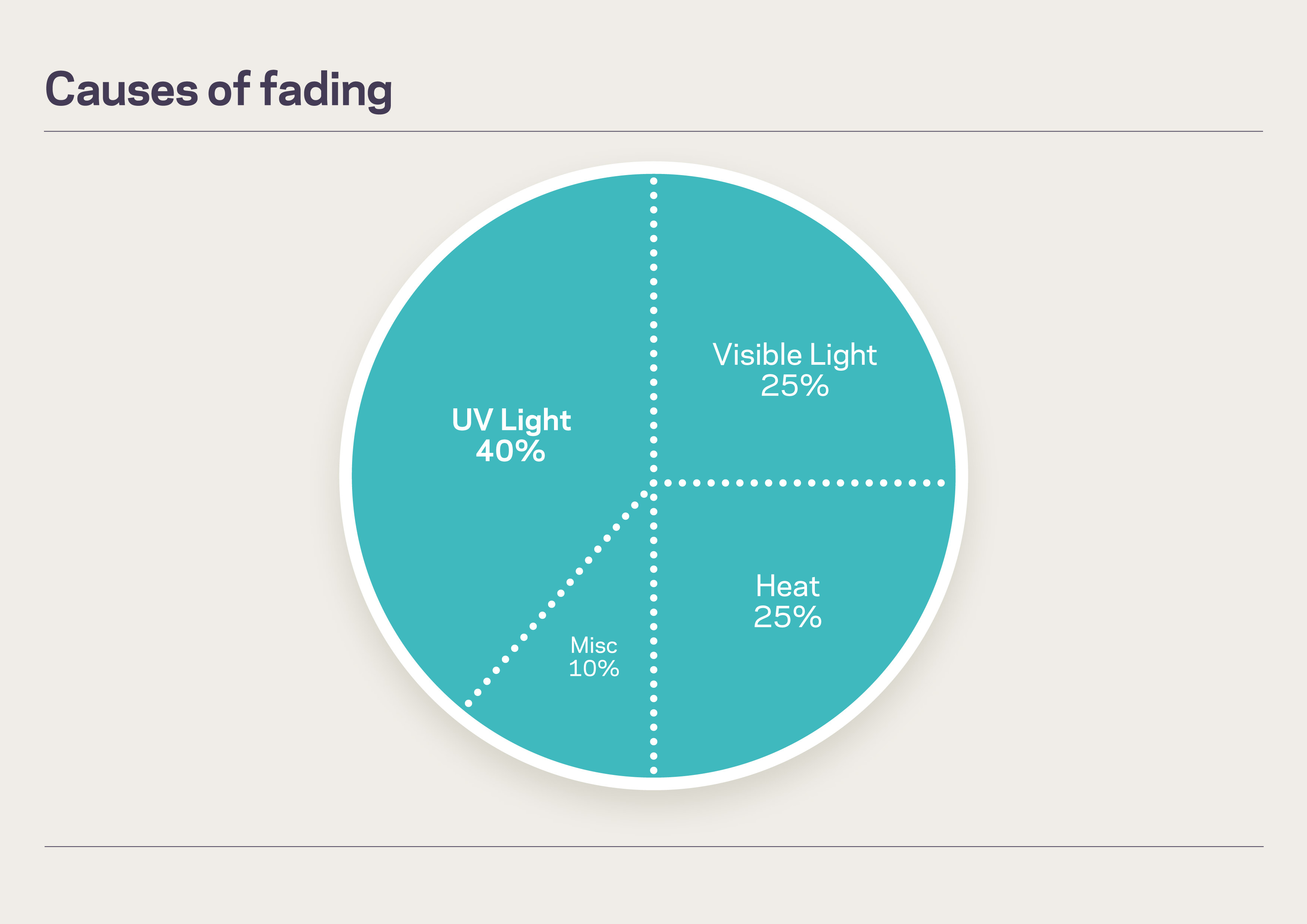 All of our specialist applied window films to help reduce fading can filter up to 99% of UV rays. The amount of heat and light that the window films can filter out is mainly down to the appearance of the film. Our Account Managers will be able to help you to select the most suitable film for your situation. The most popular UV window films for shopfronts are UV Clear or Climate 70. These types of window film are virtually clear so they should still allow clear vision in through the window. We will, however, send you a sample of the window films for you to check you are happy with the look.
Please call us on 01494 794477 for a free quotation and expert advice on our full range of window film products.