RIBA Approved CPD
The Window Film Company is proud to offer a RIBA approved CPD presentation.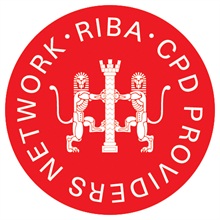 The 60 minute session, entitled Window Film, Manifestation and Interior Graphics, includes an overview of the wide range of window films available and how they work, information on the legal requirements around making glass apparent, privacy solutions and details of the latest innovations in glass and window decoration.
The presentation is delivered by Director Micky Calcott, who with a wealth of experience in the industry, is perfectly placed to talk to architects, specifiers, interior designers and building contractors about the uses and benefits of window film. Constantly updated to ensure the most accurate and useful information, the presentation has been well received by attendees throughout the Country.
"We all enjoyed the presentation and thought it was very well put together. There were uses of window film that I wasn't aware of, particularly in retrofit, so it was very useful"
- AWW Architects
"The lecture and update regarding the general qualities and specification of applied window film was an excellent refresher for our technicians and architects. The range of possibilities and creativity when utilising and designing manifestations was of particular interest"
- Scurr Architects
"Not having specified window films before I knew little about the subject, but your CPD provided information on a wide range of practical purposes and the aesthetic effects that are now available for architectural and graphic design applications"
- HTA Architects
The presentation is suitable for anyone who may find it useful in their line of work and can be delivered to groups of any size. The presentation will take place at a venue of your choosing, so to book your date please fill in the form below or contact our CPD co-ordinator Sue Plowman on 01494 794477. The RIBA factsheet to accompany this CPD is available to download by clicking here.