Window Film Full Rolls
Buy full rolls of window film online from The Window Film Company
We are pleased to be able to offer some of our top performing window film in full rolls, providing the best film at the best value for money.
The measurements of most rolls are 1.5m x 30m, although some films are available in differing sizes. The size of each roll is clearly marked in the description, with each roll offered at a special full roll price. Click on the thumbnails for more information and details on costs and delivery.
Rolls can be purchase quickly and easily online, with orders placed before 1pm despatched the same day.
Please be aware that not all films are suitable for installation to every glass type. For more details please download our glass compatibility chart or call 01494 794477 for advice.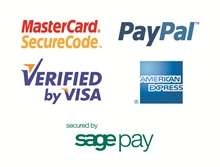 My Favourite Products (0 items selected)
Below are the products you have favourited. Click view all favourites to view selected products in a new window.