Welcome to The Window Film Company
Learn More About The Window Film Company
The Window Film Company is proud to have been at the forefront of the industry since being established in 1998. We supply and install a substantial range of window film products, providing cost efficient, effective solutions for issues such as solar control, safety, privacy and glass decoration.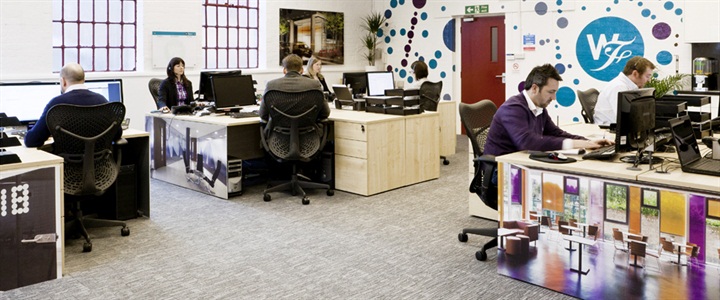 We have continued to invest in our staff, facilities and equipment, which in turn allows us to provide the best products, the best finish and the best customer service possible.
Our mission: is to exceed customer expectations in providing quality window film products to solve glass related issues
Our vision: to be recognised by our customers and competitors as the number 1 window film company in the UK
Window Film
Window films are being used in an increasingly wide range of situations and we are dedicated to finding the best solution for our customers. Traditionally, window films have been associated with issues such as heat, glare, fading, privacy, glass manifestation, safety and security, but advances in film and printing technology mean that window films and associated products such as our digital wallpaper are being used as a decorative solution or design feature.
Our in house graphics team are able to provide you with design and print guidance, whilst your dedicated account manager will be available to you from first contact to project completion, making sure that every aspect of your Window Film Company experience meets and exceeds your expectations.
Facilities
We have state of the art UV and solvent based printers at our Buckinghamshire head office, allowing us to carry out all printing in house. This allows us to guarantee exceptional quality every time, as well as being able to offer speedy turnaround times for projects with tight deadlines.
Our cutting and plotting machines allow us to cut film with absolute precision, whether it be for large scale installations or to recreate intricate detail.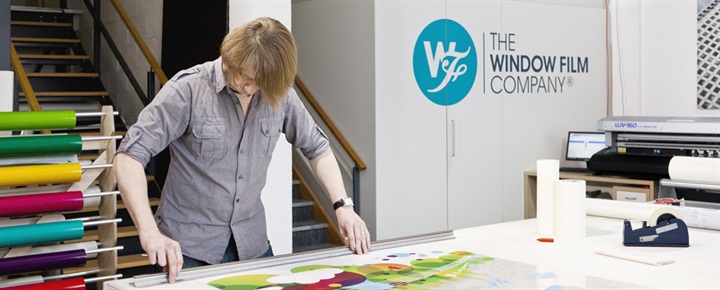 Our Chesham HQ is also home to our graphics team, who utilise the best in design technology to help our customers bring their ideas and design dreams to life. Our office staff are also located at Head Office, each of whom is fully trained and happy to answer any question you might have.
Nationwide
Our teams of installers are fully trained and qualified and are able to carry out installations anywhere in the country. Whoever you are, wherever you are and whatever your situation you can be guaranteed the best possible start to finish service from The Window Film Company.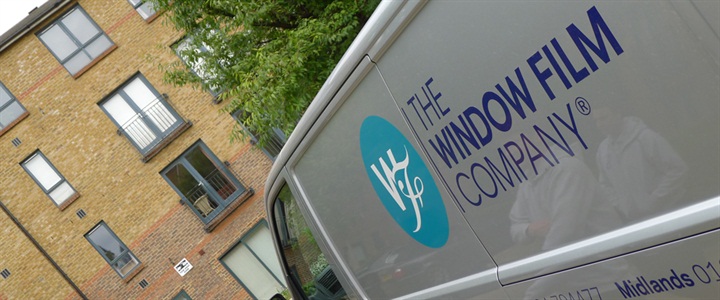 Trade Associations
We are proud members of The International Window Film Association (IWFA) and The Finishes and Interiors Sector (FIS)