Frosted Window Film Designs for Bay Window
Window film frosting on sitting room bay windows residential case study
The Window Film Company were contacted by a homeowner just outside London because they wanted to increase privacy on the bay window of their sitting room.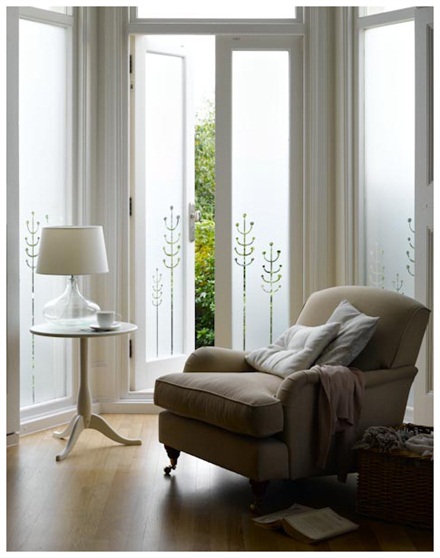 After viewing samples of various types of window film, they decided that Frostbrite ® frosted window film was the best option for them.
Rather than just having the plain frosted window film, the decided to have one of our Frostbrite ® patterns cut from the film. They wanted a design that would look impressive when on the glass, but not allow too much vision through. They chose FB85.
The Window Film Company ® supplied and installed the frosted window film to their windows in less than a few hours after computer cutting the frosted film in our design studio.
The frosted window film now obscures the glass, whilst still allowing light to pass through. The cut out patterns allow the occupants to peep out through the film if they want to!
This Frostbrite ® window film was installed by our fitters but it is also available for DIY installation.
Please call us on 01494 794477 to discuss your window film requirements.