Protect Duty – What it means for you and your business
The Window Film Company offers a range of specialist window films that can help you and your organisation meet proposed Protect Duty legislation.
The UK Government is currently exploring the implementation of a new Protect Duty; a piece of legislation that will require owners and operators of venues and publicly accessible locations to take steps to ensure the safety of the public.
Terrorism is an unfortunate but very real threat in the UK, with the government continually monitoring and updating the terrorism threat level. As part of the fight against the impact of such events, the government is planning the introduction of Protect Duty; legislation which will require the ongoing assessment of risk and the taking of a series of actions and measures to mitigate against it.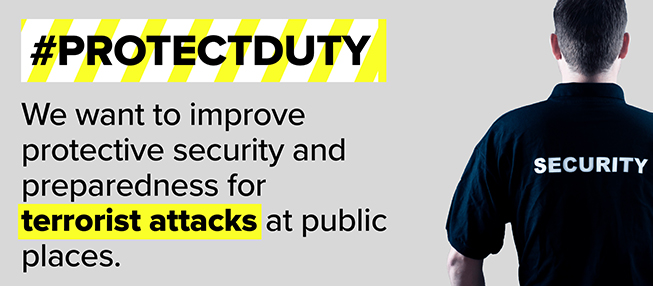 Protect duty is, in short, being brought in to make people safer in the event of a terrorist attack or emergency, and while the legislation is yet to be formalised, it's clear from the government proposals that specialist window film will be a cost-efficient, effective and non-disruptive way of meeting many of the protect duty requirements.
The Window Film Company is an industry leader in the supply and install of specialist window films, including bomb-blast protection films, anchoring systems, along with a number of other safety and security window films.
Bomb-blast protection window film
The Window Film Company is a Global Madico Safety Shield Premier Partner, meaning The Window Film Company is fully trained and qualified in the installation of the extensive range of bomb-blast protection films and attachment systems from Madico; a global leader in the manufacture of such products and solutions.
Under the new Protect Duty, each venue, location or office will be expected to carry out regular risk assessments and demonstrate that steps have been taken to mitigate against any potential threat. The nature of terror attacks means that no two threats are the same, in turn meaning that no two risk assessments will be the same. This is why the bomb-blast protection films and systems from The Window Film Company differ, with a range of solutions designed to cover a number of different eventualities, threats and risks.
For more information on these products, please lick the links below, or for a more in depth conversation, and to gain a fuller understanding of how The Window Film Company can help you and your organisation prepare to meet Protect Duty requirements, please call us on 01494 794477 or email info@windowfilm.co.uk.
Safety Window Film
Depending on the risk assessment results carried out by your organisation, an application of professionally installed safety window film could provide an opportunity to meet confirmed Protect Duty requirements.
Safety window film works by holding the glass together in the event of breakage, preventing it from shattering into sharp shards and falling in on itself, instead holding the broken glass together in the frame.
The film is available in a range of thicknesses, offering different levels of performance, allowing you to tailor the solution to your specific requirement. Safety window film from the Window Film Company is primarily available as a fully transparent product, meaning that iit is virtually undetectable to the naked eye when installed – providing safety and peace of mind without altering the aesthetic appearance of glazing.
Security Window Film
The Window Film Company supplies and installs a range of window films to add an increased layer of security to residential and commercial properties of all sizes.
Security window films include those that can add an extra layer of protection to glazing, or those that can prevent a view from the outside in – adding privacy to glass. The Window Film Company offers a wide range of privacy options, including window films for one-way daytime privacy and fully bespoke printed graphics, ideal for blocking the view and providing a professional and stylish appearance for glass.
For more information on the range of window films supplied and installed by The Window Film Company to help you meet potential protect Duty requirements and legislation, please call a member of our team on 01494 794477 or email info@windowfilm.co.uk.