Interior Design Inspiration With Window Film
Window film interior designer inspiration adding style and flair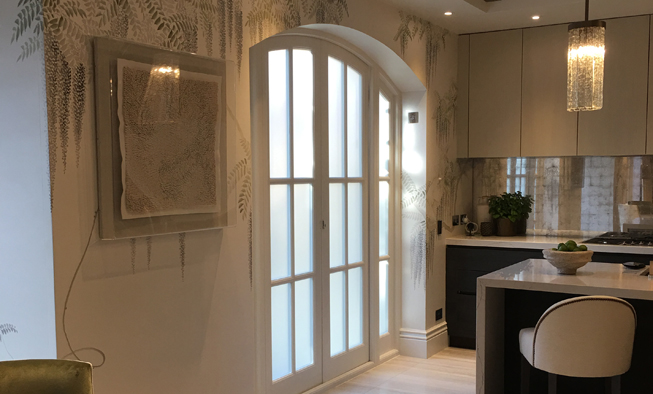 When one of the Country's most sought after and respected interior designers approached The Window Film Company for help in delivering a project for a high profile charitable event, we were only too happy to help. By providing and installing window film for Sophie Paterson as she contributed to the "Holiday House 2017" event we were able to play a significant part in delivering a high-end design scheme, illustrating the versatility of window film, especially when it comes to delivering an extra element of style.
The most important aspect of the event, which ran from November 9 to December 10, was the funds it was able to raise for The Breast Cancer Research Foundation. Following the star-studded launch, attended by celebrities including Elizabeth Hurley, visitors were able to purchase tickets to browse the two London homes, lobbies to living rooms, that had been totally transformed by a number of the UK's most established and sought after designers.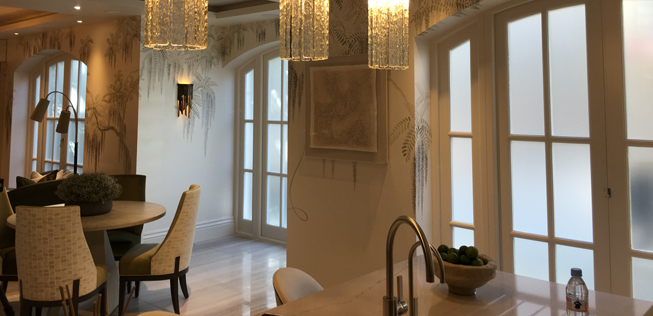 As you can see, our window film perfectly complements the fabulous job Sophie Paterson did in creating an irresistible interior design scheme, but that comes as no surprise to us, with our ever-increasing range of window film design ideas and products lending themselves perfectly for use in living spaces interior design for both the home and workplace.

Bringing your designs to life
The Window Film Company's state of the art print equipment allows for the creation of bespoke designs and graphics onto a range of different media. From digital wallpaper for walls to optically clear film for shopfronts or printed frost for glass partitions, it's possible to recreate any design for application wherever you see fit. Whether this is for branding, wayfinding, promotional or decorative purposes, printed graphics from The Window Film Company are an effective way of delivering eye-catching style to your premises or property.

Genuine designer style
Thanks to our collaborations with a range of established designers, it's possible to choose from a host of existing styles that will give your glass a genuine designer look. With our carefully chosen partners drawing inspiration from an incredible range of sources, we're proud to offer an outstanding breadth of style, with something to match every taste, fashion or interiors scheme.

In short, while we are proud of our range of practical films (do let us know if you have issues with solar control, privacy, glare or safety!) we are equally confident in the results we deliver when it comes to eye-catching style, design and décor. If you thought we were just about window film, it's definitely time to think again.