Save Money & Save Energy using Window Film
Window film can help improve your buildings energy efficiency & reduce its carbon footprint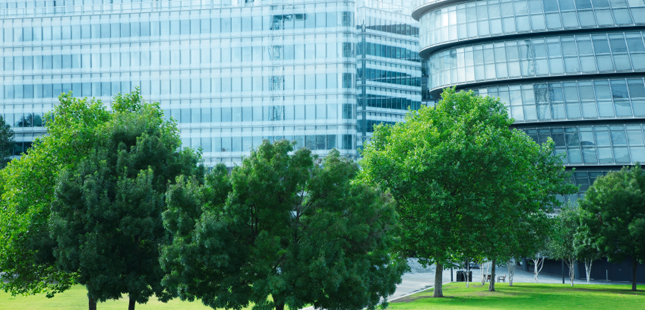 Advances in energy saving window film technology mean it can now be an efficient and affordable choice for increasing the energy efficiency of your building, contributing to savings in both your budget and the environment.
Solar protection window film works by reflecting away unwanted solar energy before it enters your premises, ensuring a more moderate, comfortable temperature. In turn, this means less reliance on air conditioning units and cooling systems, resulting in reduced energy usage and costs.
The Window Film Company offers a range of films that can assist with energy efficiency, with the most effective rejecting up to 85% of solar energy. The window film is applied directly to glass, forming a barrier to solar energy that is proven to be more effective than traditional methods such as blinds, and more cost effective than expensive replacement glass.
Our range of energy saving window film is available in a variety of finishes and grades, including an external grade film for when an internal installation is not possible.
Installation is carried out by fully trained and vastly experienced teams of professional fitters who are able to carry out installations of any size in any situation, including large panels and expanses of glass, and specialist installations such as roof glass and windows at height.
For more information on how window film from The Window Film Company can improve your energy efficiency, please click on the links on the left, then call 01494 794477 to speak to one of our team.
Please be aware that to qualify for an energy efficiency survey or to fully realise the financial and environmental benefits of energy saving window film, your premises will need to meet the following criteria:
Have at least 200m2 of glass
Have windows which make up a large proprtion of the building's elevation
Have an air conditioning system, ideally with a separate metered energy supply for heating & cooling
In the correct circumstances window film has been proven to lower energy bills for cooling by up to 30%. Call us on
01494 794477
to discuss how window film can help you save both money and the environment.