Window Film for Major Events
Specialist window film supply and installation at major events by The Window Film Company
Major events are taking place throughout the UK on a daily basis, offering a variety of entertainment, sport and business opportunities across a range of locations and venues. It goes without saying that each event has different requirements, and The Window Film Company are able to meet many of them.
Events often require solutions such as graphics, branding or decorative elements and The Window Film Company are well versed in providing a range of products that fit the bill. We offer a range of printed graphics with our state of the art, wide format printers able to print in stunning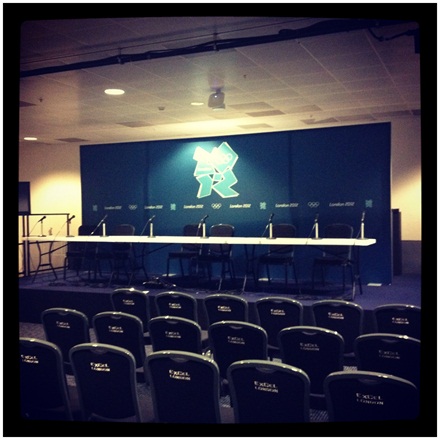 full colour onto a range of products that are suitable for application to almost any surface. Simply provide us with your artwork, design or logo and we'll do the rest. Whether it is the introduction of colour, branding, images or text, The Window Film Company can ensure your event stands out.
Whilst we are experts in the eye-catching and exciting, The Window Film Company are also well drilled in providing solutions to more functional issues. Safety, security, heat and privacy are just some of the problems that can be efficiently and effectively dealt with by an application of one of our window films and an example of our work came during one of the biggest events in memory, where we fitted anti-glare film to the media centre for the 2012 London Olympics. The film was fitted expertly and quickly by our installers, whilst our operations team dealt with accreditation, transport and other logistical issues on their behalf.
Whatever your event, no matter the size or location, The Window Film Company has the processes, equipment, resource and expertise to ensure that we can deliver. We've done it at the Olympics; we can set the gold standard for you, too.
Having been established in 1998, The Window Film Company has a wealth of experience of supplying and installing film at a range of events and locations. Call
01494 794477
to discuss your requirements with a dedicated Account Manager today.