Layla Faye Window Film Designs for The Window Film Company
The Window Film Company is delighted to present our exclusive range of Layla Faye designed window films.
Layla Faye is known for the creation of intricate yet playful patterns, the bold and stylish creations providing a refreshing twist on modern design. Now, for the first time, this exciting range is available on high quality, professional standard window film.
Each design is available in either a clear on frost or white printed finish, with both options providing an elegant and stylish addition to your glass.
The patterns available have been carefully selected by The Window Film Company and Layla Faye and each order is created to your specific size requirements, printed and cut using state of the art machinery before being hand finished by our in-house print and design team to ensure that each piece of film arrives in perfect condition and ready to install.
To order your exclusive Layla Faye design, simply click on the pattern you desire from the choice below and enter the sizes of your window where prompted. You will receive full fitting instructions and a squeegee to aid application with each order.
Please note that not all films are compatible with all glass types. Check our Glass Compatibility Guide or contact an account manager for more information. (Document is in PDF format)
Browse and shop from the Layla Faye window films range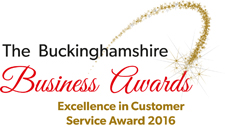 My Favourite Products (0 items selected)
Below are the products you have favourited. Click view all favourites to view selected products in a new window.