Window Protection Films for Glass
Different types of glass protection films and security film for protecting windows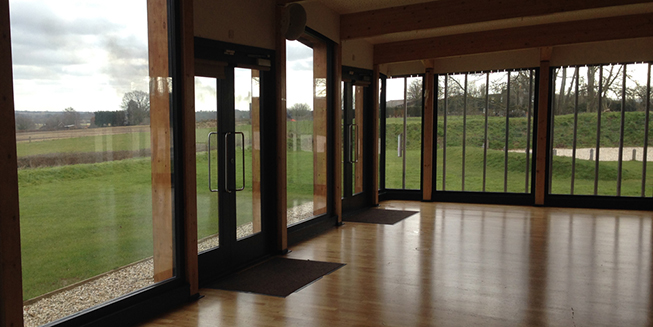 Window Protection Films from The Window Film Company are a long lasting, cost efficient and effective way of adding an extra layer of protection to your glass.
When purchasing window protection films there is a range of things to consider. The primary consideration is a full understanding of exactly what is required, as this will dictate the most suitable film for your situation. In the first instance, the best option is to contact a member of our friendly team by calling 01494 794477 or email info@windowfilm.co.uk – they are on hand Monday to Friday from 9am to 5pm and on hand to answer any question you may have.
What is window protection film?
The Window Film Company offers a range of window films specially designed to give glazing an extra layer of protection. Window protection films are available in a range of grades and finishes, with internal and external options available. Window protection films can also be applied in conjunction with other window films to deliver additional benefits or an alternative appearance.
Safety window films
When applied by a team of The Window Film Company's fully qualified installers, specialist safety window film can be used to bring your glazing up to safety glass standard. The film works by holding the glass together in the event of accidental or malicious damage, preventing it from falling in on itself and becoming a hazard.
If left untreated, broken glass can become immediately very dangerous, with sharp shards potentially causing damage or injury - an application of safety window film will prevent this by holding the broken glass together, preventing it from fracturing into numerous dangerous pieces.
Safety film is available for DIY purchase or can be bought on a fully installed basis; please note that glass will only be upgraded to meet official safety glass standards if the film is fitted by The Window Film Company's qualified installers.
Security window films
Window film can add an extra layer of security to glass in a number of different ways. Once applied the film will make glass more resistant to breakage, helping protect against malicious or accidental damage. It's important to note that no window film will make glass unbreakable, and under sustained attack, all glass will ultimately give way. Security window film will, however, provide an added layer of protection, with the type and thickness of film chosen to dictate the level of protection.
Security can also be achieved by adding a privacy window film to your glass. This delivers privacy by preventing a view into your premises, shielding valuables or equipment from view and helping deter unlawful entry.
Specialist window protection films
The Window Film Company also offers a range of specialist window protection films, including anti-graffiti film. The film works by providing a sacrificial barrier that is simply removed in the event of graffiti damage. Cleaning vandalized glass can be time consuming and expensive, if it is possible at all, so by using an anti-graffiti film you can be assured of a quick and cost-effective solution.
What does window protection film look like?
The appearance of your window protection film depends entirely on the product that you choose. The majority of standard safety and security window films, including anti-graffiti window film, are clear in appearance, allowing you to add an extra layer of protection to your glass without changing the appearance of the windows and frames. This is particularly important for commercial properties such as shops, where a view to the inside of the property is vital.
It is also possible to print directly onto window protection films, with The Window Film Company's in-house print and graphics team able to reproduce graphics, branding or other bespoke designs in full colour and in perfect detail.
Window protection adhesive films can also be applied in conjunction with other window films, with both low tack and high tack adhesives, to deliver specific finishes such as frosted effects or solid colours.
How do I install window protection films?
As with all of our window films, window protection films are available to purchase online via our website. To purchase, simply enter the length of film you require (in full metres) and your price will be automatically calculated and displayed. All window film purchased online is delivered via a courier and will require a signature upon arrival to ensure your film arrives in perfect condition and on time.
The Window Film Company also offers a nationwide installation service. Our teams of fully qualified and vastly experienced fitters are on hand and available to complete your installation, regardless of the size or complexity.
For an installation quote or for more details on the range of window protection films supplied and installed by The Window Film Company, please contact a member of the team by calling 01494 794477 or email info@windowfilm.co.uk.