Window Film for your Front Door
Front Door Privacy and Frosted House Names and Numbers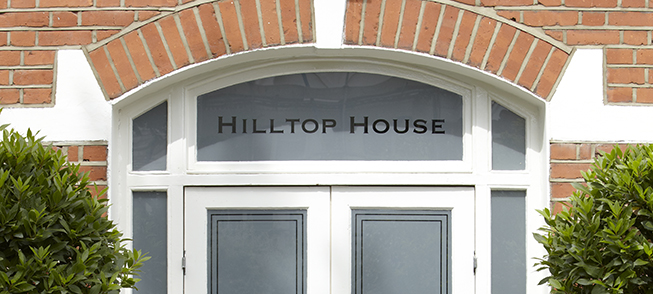 Adding a window film to your front door can deliver both privacy and a stylish way of displaying your house name or number. Easy to apply, long lasting and great to look at, window film for your front door is the perfect way of providing privacy and a stunning new look.
Frostbrite window film is a high-performance window film that has been developed to give your glass the classic appearance of acid etched or sandblasted glazing. It's a far more advanced and effective option than window stickers and a more stylish alternative to curtains and blinds. It's also longer lasting and delivers a better appearance than static cling films. Retro fitted to the internal face of existing glass, the film has been specially developed to deliver privacy while still allowing excellent levels of natural light to pass through your glass.
The nature of frosted window film means it is perfect for use on front doors. Frosted glass in a front door or a fanlight is a popular look, with Frostbrite film a cost-effective way of achieving it, without the need for expensive replacement glass. Simply put, changing the glass in your front door to cover what's behind, to block the view or to display a house name or number is easy with frosted window film.
Front door privacy film
If you have glass in your front door, fanlight or surrounds, you can add Frostbrite frosted film to deliver an immediately effective privacy solution. As soon as it is applied, the frost effect will block the view from both sides of the glass, giving glazing the classic and appealing appearance of sandblasted glass. Once installed, the film will give the appearance of an etched glass panel above your front door, achieved with the minimum of fuss and expense.
Frostbrite will deliver two-way privacy, while daytime one-way privacy solutions for your front door and other windows is available. This film is reflective in appearance, delivering a mirrored look on the external face of glass during daylight hours. As with frosted film, this product will allow for excellent light transmission, but will also preserve the view from the inside out during the day. For help on which privacy solution will work best for your front door, fanlight or house windows, please contact a member of our friendly team who will be happy to assist. You can call them on 01494 794477 or email info@windowfilm.co.uk to get in touch.
House names and numbers
The durable nature of Frostbrite frosted window film means it is also the perfect material from which to create custom window film house names and numbers, with The Window Film Company offering a range of pre-designed templates and styles for you to choose from. Ordering one of these designs, which are suitable for either a house name or a house number, couldn't be simpler. Simply enter the size of panel you require along with the text or number you wish to display and your price will be automatically displayed.
There are a number of stylish designs to choose from, each providing a stunning new look. If you are purchasing your film to deliver complete privacy, please do take the time to choose your design carefully, as some of the patterns will allow for vision through the glass.
These products aren't simply frosted number stickers or window transfers for front doors, they are a long lasting, durable, high-performance solution that will give your front door a look that you can be proud of. Each film is cut to size, using the specific dimensions you provide when placing your order.
Long lasting and durable
Frostbrite frosted film has been specially developed to ensure it has an extensive useful life. It is as tough as it is delicate looking and doesn't require any special treatment or care after fitting – you can simply clean the film as you would a standard window, just be careful not to use any abrasive materials or ammonia based products when cleaning.
How to install frosted film to your front door or fanlight
When you receive your film, cut to your exact sizes you can begin the installation immediately. The application process is a straightforward one and can be successfully completed with no prior experience. Our website has all the window film fitting instruction videos, full printed fitting instructions for your specific film and a free plastic application squeegee are supplied with each online order, we recommend watching the video below for a full understanding of how to install your new window film.
Front door window film advice and installation
The Window Film Company also offers a nationwide fitting service if you'd rather your frosted house name or number was installed by one of The Window Film Company's fully qualified and vastly experienced fitters.
To discuss a front door window film installation, get a quote or for more details about our range of house names and numbers for your front door, fanlight or windows, please contact a member of our team by calling 01494 794477 or email info@windowfilm.co.uk. Our experts can also help with advice on film for other rooms in your house, including privacy, solar control solutions and decorative additions to bathrooms, kitchens or bedrooms. Coloured films can be used to achieve a stained glass effect, while functional films for safety and security are also available on a DIY or fully installed basis. Whatever your window film requirements, The Window Film Company is here to help.