Window Foils and Glass Films
Find out more about window foil & film to block heat build up via your glass and windows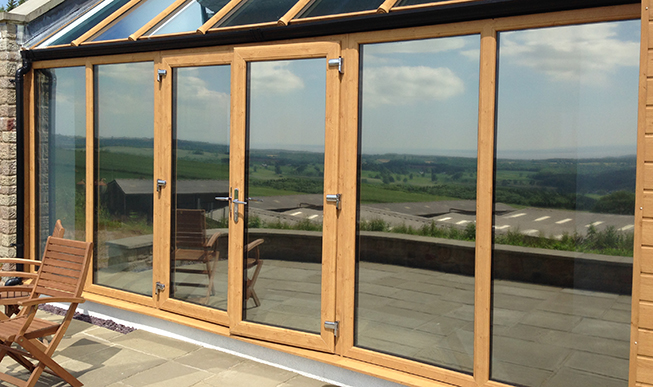 Window foils and glass films from The Window Film Company can be used to solve a host of issues and problems, ranging from solar control and glare reduction to privacy and safety.
Window films, sometimes referred to as window foils, are a range of advanced products, designed to be retro fitted to glazing in both commercial and residential settings. Available in a range of different finishes, films are available on a DIY or fully installed basis, with our team of friendly and experienced experts on hand to answer any questions you may have about our range of films.
You can buy heat blocking window foils & films from our online store today.
This list of our films is designed as an introductory guide, providing an overview of what can be achieved with window foils and glass films – if you would like any further information or details, please contact a member of the team by calling 01494 794477 or email info@windowfilm.co.uk.
Window foils for solar control and heat reduction
Window films to reduce heat can be referred to as window foils because of their reflective appearance. The films are designed to be applied to the internal face of the glass, although external versions are available should an internal application not be possible.
The film works by reflecting away a percentage of the sun's energy, preventing the steady build-up of heat that can make the internal temperature too high to be enjoyable. The reflective appearance gives the external face of the glass the look of a polished mirror during daylight hours, meaning that the view from the outside in will also be blocked, delivering a stylish and contemporary daytime privacy solution. All of this is achieved without blocking the view form the inside out – think of the film as a light pair of sunglasses for your glazing – and will also allow excellent levels of natural light to pass through your glass.
This means that an application of solar control window film will keep your home or office cool without blocking the view or sacrificing natural light.
While the United Kingdon isn't necessarily known for it's year round warmth, it doesn't take much for a home or office to feel uncomfortably warm, so why not explore window tinting from The Window Film Company a an effective and cost efficient solution
Window foils and films for reducing glare
Another benefit of adding window foils to your glazing us glare reduction. Whether at home or in the office, glare can be a year-round issue. Left unchecked, sunlight can stream through the glass making it difficult to focus on screens or read, creating an uncomfortable environment in which to live or work.
Previously, this issue may have been tackled by drawing blinds or curtains, however while this would deliver a temporary solution, it would also block both the view and the light, in turn having an equally negative impact on the internal environment.
Anti—glare window film works by cutting out the harshest of the sunlight, still allowing light to pass through your glass and maintaining the view from the inside out, while reducing unwanted glare.
Using glass coverings for privacy
When you think of window film or window tint, you may think of older, less effective products such as window stickers or static cling film. Window film is now more advanced, more effective and more durable, with privacy one of the most popular uses for our range of films and foils.
Traditional privacy solutions such as net curtains are now seen as outdated – they are difficult to clean and more often than not, they simply don't fit in with a desirable interior style. By using frosted window film to deliver privacy, it's possible to block the view from both sides of the glass without sacrificing natural light while also giving your glass a stylish, contemporary and appealing new look.
Once you have applied the film, the effect will be immediate (installing is a simple process, needing nothing other than a few household items and a soapy water solution, created by mixing a few drops of washing up liquid with water in a plant spray bottle) meaning you don't have to wait to get the privacy you need at home or in the office. By choosing from a patterned window film, it's possible to create an even more eye-catching privacy solution, with a stunning collection of white frost printed designs alongside our collection of cut patterns. Each order of our patterned frosted window film is created cut to your exact size specifications, delivering a genuinely bespoke privacy solution for your windows.
While frosted film is the ideal answer to 24 hour privacy, using a reflective window film will deliver one-way daytime privacy. The foil-like appearance of the external face of the film means that during daylight hours, those outside will see a mirrored effect, preventing them from seeing into your premises, while the view from the inside out is preserved.
If you'd like more advice about the privacy options supplied and installed by The Window Film Company, please contact a member of the team by calling 01494 794477 or email info@windowfilm.co.uk.
Fade protection window films
While window film will not completely eradicate fading (to do this requires the complete blocking of light and heat) but it can help slow down the process, helping to protect furnishings, upholstery, flooring and other items susceptible to fading.
The film works by blocking up to 99% of the sun's UV rays – the primary cause of fading. UV rays combine with light and heat to cause fading, so by blocking the UV and reducing heat, window and glass films provide an effective way of fighting fading.
How do I install window foils or glass films?
All of the window films offered by The Window Film Company are available to buy on a DIY basis. Films can be purchased by the metre, with installation a straightforward process – achievable with nothing more than a few household items. Full fitting instructions are supplied with each order, while easy to follow video fitting instructions are available to view at the bottom of each product page.
If you'd rather not tackle the installation yourself, The Window Film Company offer a nationwide fitting service. Our teams of expert installers are fully qualified and have vast experience in fitting at residential and commercial properties.
For more information on any of the window films or foils offered by The Window Film Company, for samples, a quote or help on the correct solution for your situation, please call a member of our friendly team on 01494 794477 or email info@windowfilm.co.uk.