FESTIVE FRIDAY FOR THE CHILDREN'S TRUST
Dec 08 2017
Christmas came early at The Window Film Company HQ, with staff taking part in "Festive Friday" to raise funds for The Children's Trust.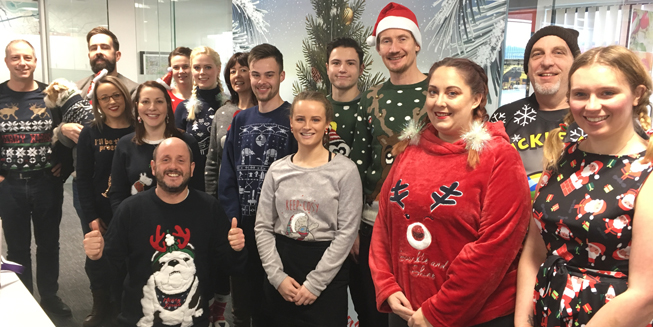 Festive Friday is a new initiative, set up by The Children's Trust, that involves wearing something festive to school, university or work in exchange for a charitable donation. The Children's Trust is the UK's leading charity for children with brain injury, offering a range of services to young people throughout the country. The Trust also carries out valuable research, but like so many charities, requires regular funding to continue their good work.
Staff at The Window Film Company got well and truly into the swing of things, with Christmas suits and dresses on show alongside an incredible array of festive jumpers and accessories – there was even a special edition rugby shirt! In addition, staff took part in Christmas themed games, including an entertaining edition of "pin the red nose on rudoplph"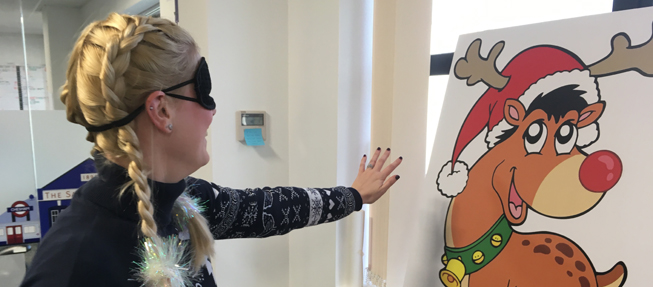 Managing Director Micky Calcott was among those looking resplendent in head to toe festive attire, and speaking of the day he said:
"It's always really enjoyable to take part in fundraisers like this. The team really get involved and there was a great atmosphere in the office throughout the day. It's great to know that we were able to raise some money for an incredible charity while having some fun – the outfits on show were terrific with a lot of effort going into making sure the day went well.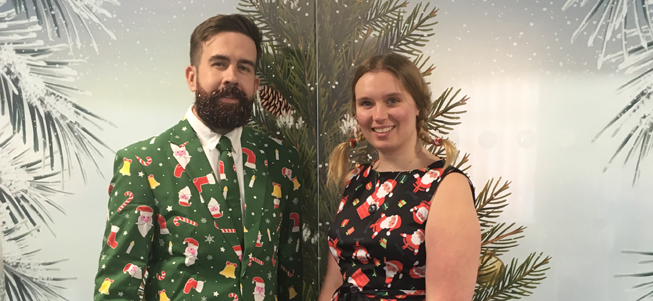 The Children's Trust does incredible work all year round and we're very proud to be a Corporate Partner. I'd urge anyone who isn't aware of the charity to look them up and to consider getting involved. You definitely don't need a Christmas jumper to help them raise money, but it was fun to bring an extra festive feel to the office today."
If you'd like to donate to The Children's Trust, you can do so by texting "FVFR17 £2" to 70070, while you can find out more information about their fantastic work at www.thechildrenstrust.org.uk