FOOTBALL SHIRT FRIDAY 2018
Apr 27 2018
Clubs and nations from all over the world were in evidence at The Window Film Company's Buckinghamshire HQ today, as colleagues took part in the annual "Football Shirt Friday" fundraiser.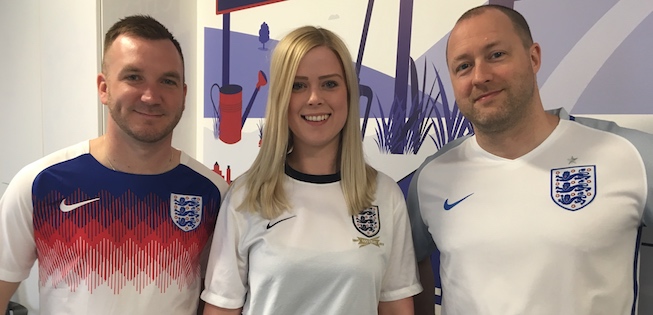 The yearly event is designed to raise omportant funds for the Bobby Moore fund, a bowel cancer charity set up by the former England captain's wife after he died of the disease in 2000. The premise of the event is a simple one; in exchange for a donation to the charity, staff can wear their chosen football shirt into the office for the day.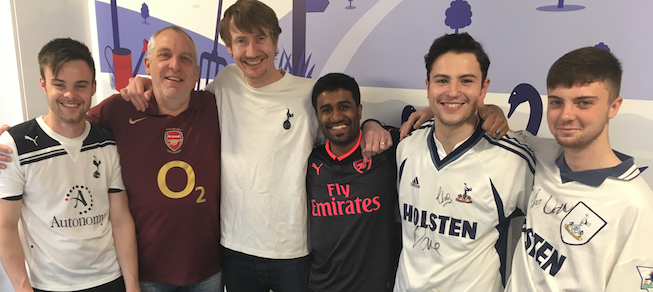 Managing Director Micky Calcott explained:
"We're always looking for ways to help out where we can and events like this offer a fantastic opportunity for us to do something worthwhile while also having a bit of fun. There have been plenty of humorous comments flying around, especially between the Arsenal and Spurs fans among us, while others have shown a penchant for more vintage offerings - the Coventry City shirt from 1986 is older than some of our team!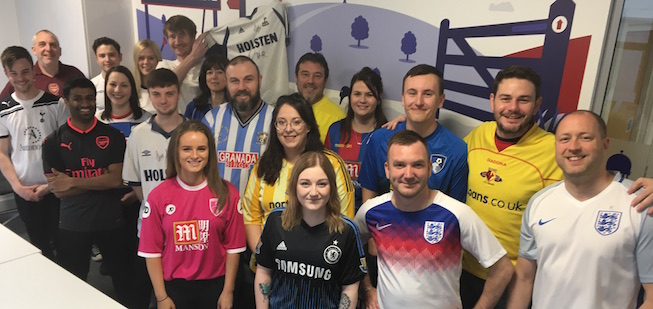 The charity itself is a hugely important one and we're delighted to be able to play a small part in fundraising for the Bobby Moore fund in this way. The fact that every single member of staff took part is really rewarding and we're all looking forward to taking part again next year"
It's easy to donate to the Bobby Moore fund, simply text SHIRT to 70200 to donate £5, or give the amount of your choice by visiting www.cancerresearchuk.org