CUTTING COSTS AND KEEPING COOL
Aug 31 2018
Council keeps cool in Cambridge
Excess heat can be a majorly disruptive issue. High internal temperatures are uncomfortable and can result in reduced productivity and morale. Blinds and curtains are drawn all too often, resulting in the blocking of a view to the outside and the need for artificial light. A high internal temperature can also lead to a reliance on cooling systems, the running of which can be expensive. Taking into account these issues, it's no surprise that a Council building in Cambridge approached The Window Film Company for a solution.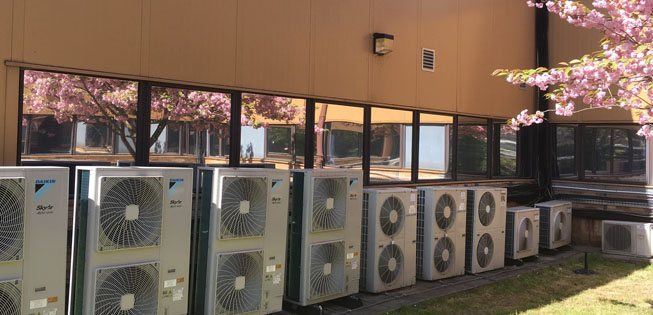 The premises in question benefitted from a huge number of windows, providing employees and visitors with a bright internal environment, with plenty of natural light and views to the outside. However, the preponderance of glazing was resulting in the building quickly overheating on warm days.
Left unchecked, solar energy streams through glass, incrementally increasing the temperature – often to very uncomfortable levels. The Window Film Company was approached for a solution, with the caveat that any film would have to be suitable for an external application; the layout of the inside of the building making an internal fitting impossible.
The project was assigned an Account Manager who took the time to fully understand each of the issues faced before recommending a product; external grade high reflective silver. As the name suggests, this film is specially developed for an external application, an advanced window film that has been produced to withstand weather to deliver long lasting and effective performance.
The film itself works by reflecting away a percentage of the suns solar energy before it can pass through the glass and raise the internal temperature. By reducing the solar energy entering the premises, the temperature can be kept at a moderate and enjoyable temperature. Not only does this make for a more comfortable environment, it also reduces the reliance on expensive air conditioning. This had been the go-to solution for many years, so the film installation would also lead to a financial benefit in the form of cost savings on air conditioning.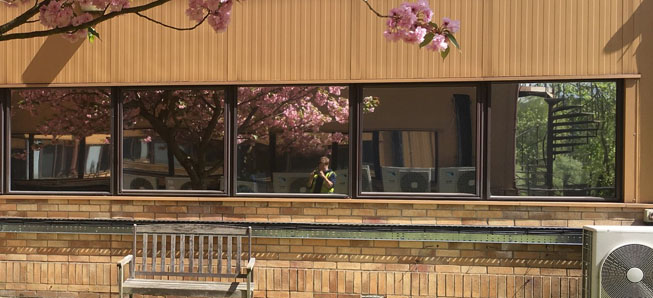 The film was applied to a total of 450 panes by a team of The Window Film Company's fully qualified and experienced fitting teams, with the film effective as soon as it was in place, delivering an immediately more comfortable experience for staff and visitors.
For more information on the range of solar control window films supplied and installed by The Window Film Company, please call a member of the team on 01494 794477 or email info@windowfilm.co.uk
Window Film Ranges