COLLEAGUES MARCH TO THE ARCH FOR CHARITY
Jul 27 2018
Two colleagues from The Window Film Company have completed a 26.2 mile charity walk, as part of a team that raised over £5,500 for Prostate Cancer UK.
Brothers Andy and Mike Parkin undertook the walk after learning that their Dad had been diagnosed with prostate cancer earlier in the year. The walk began at St Albans City FC and called in at Watford FC and Barnet FC before finishing under the world famous arch of Wembley Stadium.

The walk was part of an event that saw 400 walkers descend on the national stadium, taking in a total of 15 football grounds via 4 different routes. The "Football March for Men" is currently on course to meet a fundraising target of £200,000, which will go towards tackling a disease that currently kills one man every 45 minutes in the UK.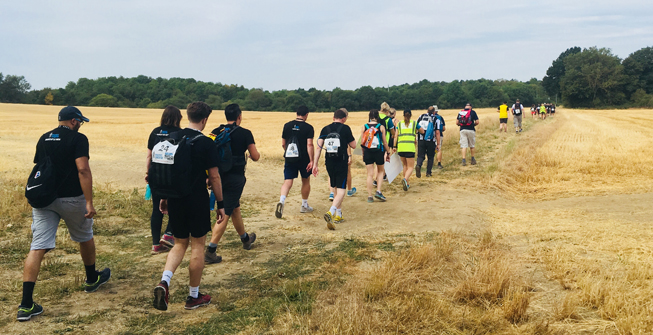 In speaking of the event, Andy Parkin, Director at The Window Film Company said:
"After finding out Dad's diagnosis, we felt it was important to get organised and do something supportive. We're a family of big football supporters, so this walk seemed like the perfect challenge. The day itself was a fabulous experience; it was hot and was tough going at times, but the atmosphere was fantastic with everyone helping each other along. It was brilliant to walk with family, friends and fellow football fans while it was especially nice that my dad could join us for the last leg. Arriving at Wembley alongside him was a truly memorable experience.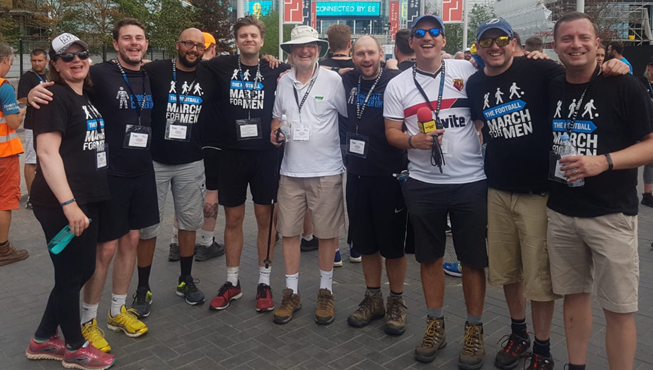 We're delighted with the sum we've raised because the work Prostate Cancer UK does is so incredibly important. Raising awareness about this disease is vital; far too many sons, brothers, uncles, dads and grandads are suffering and it doesn't need to be that way. The fact that one man dies every 45 minutes from prostate cancer is a sobering thought and the fund raised from charity events like this will hopefully go a long way towards helping.
It was a privilege to play a part in a genuinely memorable day"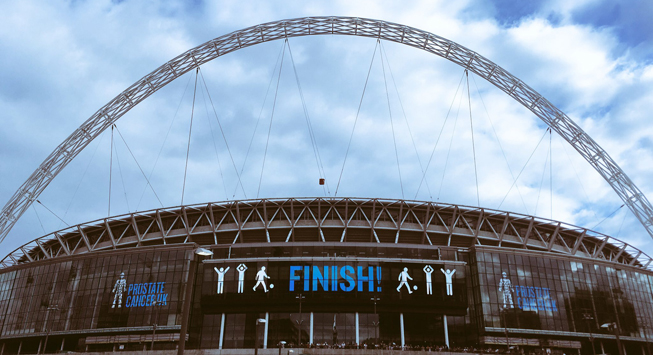 To find out more about the work done by Prostate Cancer UK, please visit their website here.
You can also still donate to Andy and Mike's fundraising efforts by visiting www.justgiving.com/parkinwalk.
Window Film Ranges