TAKING TO THE SKIES FOR CHARITY
Jun 15 2018
Here at The Window Film Company we're proud of our team, many of whom regularly take part in charitable events and fundraising for a whole host of different organisations. The most recent example came a few days ago when our Accountant Becky hurled herself out of a plane at 13,000 feet!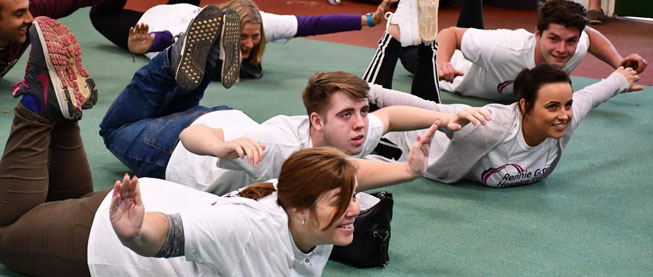 Becky undertook the skydive to raise money for Rennie Grove Hospice Care, a charity that provides care and support for adults and children diagnosed with cancer and other life-limiting illness and in doing so, faced one of her biggest fears – heights!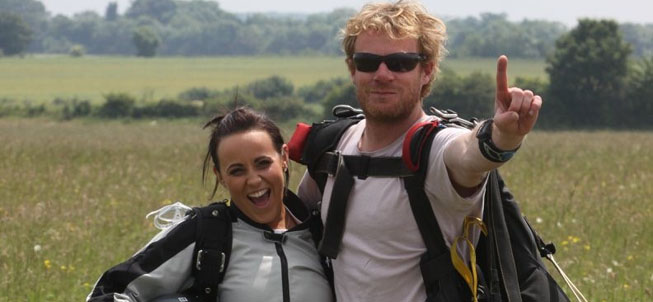 She explained:
"I wanted to do something for this brilliant charity that would raise money, but that would also be a personal challenge for me. As someone who isn't great with heights, it doesn't get more challenging than jumping out of a plane at up to 13,000 feet!
The charity means a lot to me, it did great work looking after my Grandma and I also dealt with the team there when I was working as part of an urgent response team. The work they do is so important to so many people, but they are reliant on donations and support from the local community so was very, very keen to try and give something back.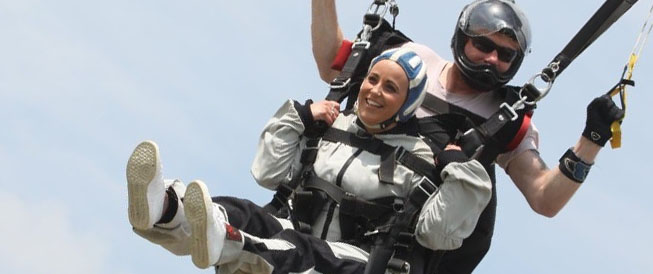 The skydive was a brilliant experience. I was nervous in the few days leading up to it, but once I was out of the plane I loved it. As soon as I landed I just wanted to fly up and do it again! I'm really pleased to have raised over £1,000 and am already planning my next charity event!"
Other fundraising events being undertaken by The Window Film Company team include the 25km Thames Bridge trek for the Willow Foundation, a 26 mile "March to the Arch" from St Albans to Wembley Stadium for Prostate Cancer Uk and a 100 mile run across a frozen lake in Outer Mongolia, so watch this space for more details. In the meantime, if you'd like to learn more about Rennie Grove Hospice Care, please click here, while if you'd like to sponsor high flying Becky, you can do so by clicking here .