SOLAR PROTECTION AT PORTLAND PLACE
Jun 29 2018
The Royal Institute of British Architects (RIBA) was founded in 1834 and has been based at Portland Place in Central London since 1934. Despite the beautiful and historic location, the premises were affected by excess heat, and The Window Film Company was brought in to deliver a solution.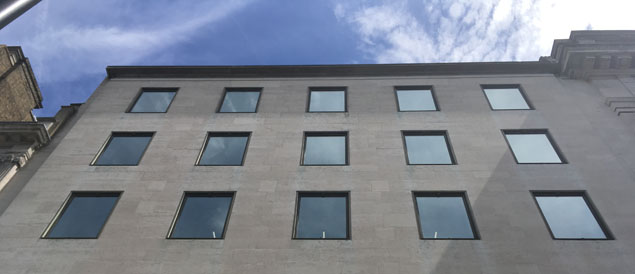 The issue was a simple yet serious one. Sunlight was streaming through the office windows throughout the day, resulting in an uncomfortably warm internal environment, especially during summer months. A window film solution was required that would deliver a high level of performance while also delivering a sympathetic external appearance.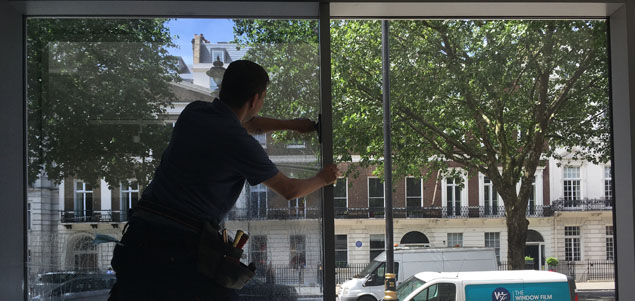 The aesthetics of the chosen film were a major consideration. The premises span several floors, with similar buildings on the opposite side of the road. It was important that the window film chosen didn't impact on those occupying the buildings facing the BIBA building. It was also important that the end result was in keeping with the character of Portland Place – home to a number of historic and important buildings.
Having taken into account the requirements, Medium Reflective Silver was suggested as the solution. A specialist solar control film, the product works by reflecting away a percentage of the sun's energy, preventing it from entering the building and contributing to the steady build-up of heat. The external appearance of the film is mirrored, but has a slightly reduced reflective appearance to deliver a more subtle look.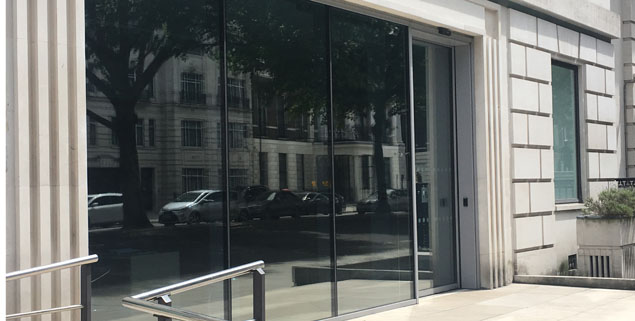 Samples of the film were sent to project managers at RIBA, who applied the samples in different parts of the building, allowing them to assess the appearance and performance of the film in different rooms and positions, while also getting a full understanding of how the film will appear in different conditions and at different times of day.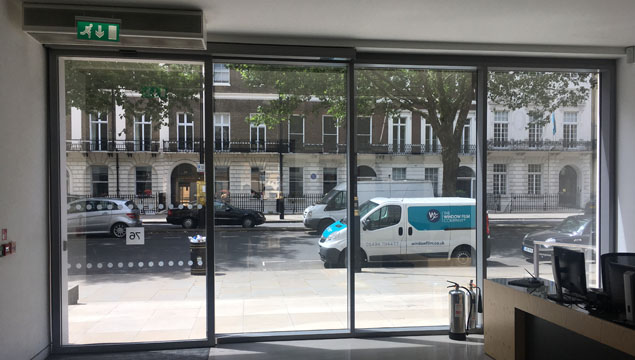 Having assessed the film in situ, it was agreed that it was the most appropriate choice and the order was confirmed. The installation was booked for a Saturday to ensure there was no disruption to office staff during their working hours. The film was applied to the internal face of 28 panes, over four floors. Once installed, the film was effective immediately, slowing down the build-up of heat while also delivering a reduction in glare – all achieved without blocking the view to the exterior or sacrificing natural light levels.
For more information on the range of solar control window films supplied and installed by The Window Film Company, please contact a member of the team on 01494 794477 or email info@windowfilm.co.uk.