DOING THINGS BY THE LETTER
Nov 02 2018
Now in its 20th year of operating, The Window Film Company has forged a hard-earned reputation for delivering the best possible solution for an ever increasing and diverse range of clients. This has meant the use of different products and techniques, with the adage that "no two jobs are ever the same" never truer than for the team at The Window Film Company.
It therefore stands to reason that not every Window Film Company job includes window film, with this job at a Surrey based school a prime example.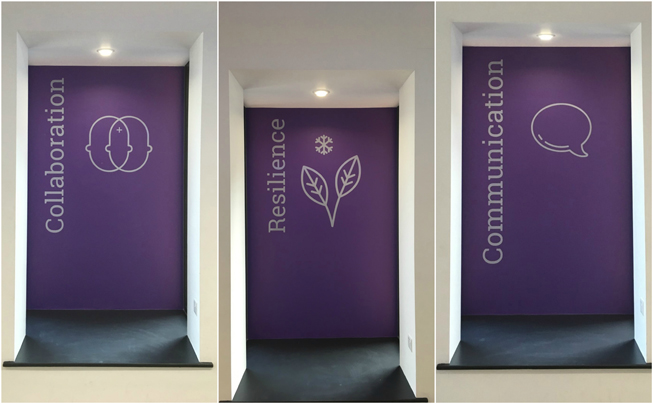 The project required the reproduction of a number of different words and phrases for application to coloured panels on the school walls. It was agreed that this would be achieved by precision cutting the lettering from coloured vinyl, a job made possible by The Window Film Company's state of the art computer cutting equipment.
The cutting and finishing was overseen by the dedicated design and print team before being installed by one of The Window Film Company's fully qualified and vastly experienced installation teams. The work was carried out to precise requirements, with each letter required in an exact position.
The finished project delivered a stylish and impressive design feature, helping to deliver a welcoming and comfortable environment for students and staff.
For more details on how The Window Film Company can use their extensive experience to deliver on your graphics requirements, please call a member of the team on 01494 794477 or email info@windowfilm.co.uk