KICKING OFF AGAINST CANCER
Apr 26 2019
Sporting rivalries were put aside at The Window Film Company on Friday 26 April, as colleagues donned their favourite football shirts to raise money for the Bobby Moore Fund and Cancer Research UK.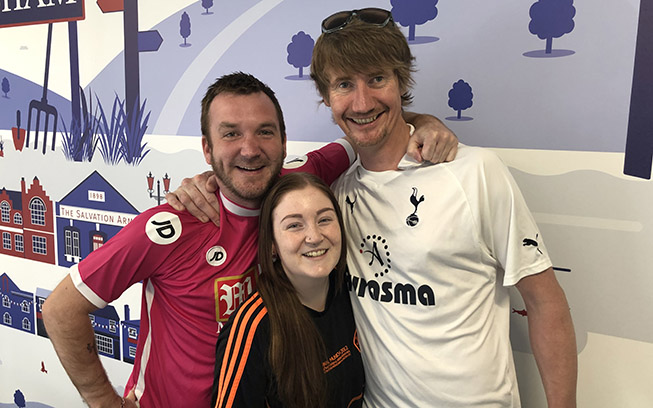 Football Shirt Friday is an annual fundraising event, that sees colleagues wear a football shirt to work in exchange for a donation to the charity which was set up shortly after Bobby Moore's death from bowel cancer in 1993. Now in its 26th year of operation, the fund has raised over £26 million, thanks to events such as Football Shirt Friday.
Bowel cancer is the fourth most common cancer in the UK, with 44 people dying from the disease every day, so the research that is funded by the charity continues to be incredibly important. Mike Parkin was one of The Window Film Company employees to take part and in talking of the day he said:
"As an organisation we like to support charitable efforts whenever we can and with an office full of sports fans, this is always a popular day. I was delighted to have the chance to dig out a vintage Watford shirt but not so happy when I discovered that it is considerably older than a number of my colleagues!
It was great to see so many of The Window Film Company team talking part and contributing to such a worthy cause, the range of shirts on show was quite impressive – Crystal Palace, Bournemouth, Chelsea, Spurs, Huddersfield (even Juventus!) meant we had great geographical representation! We're pleased to have been able to play a small part in supporting the work of a great charity and are already looking forward to seeing which kits are dusted down next year!"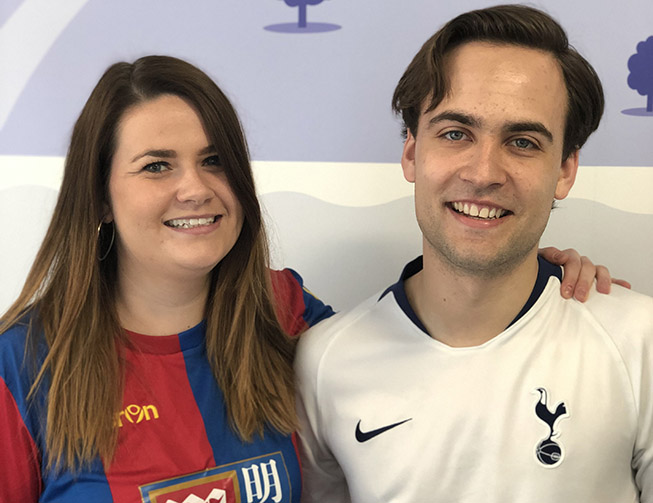 For more details about the Bobby Moore Fund and to find out how you can play a part in supporting the work they do, visit their website.