MONKEY BUSINESS
Feb 01 2019
The Window Film Company offers bespoke printed graphics for virtually any surface, using cutting edge print technology and state of the art products to deliver vibrant displays for windows and walls. This eye-catching project saw the print and install of a striking, wide format image at a popular Mayfair restaurant.
The restaurant had a requirement for a branded privacy solution; an addition to a large glass panel (over 3 metres wide and a metre and a half tall) that would obscure the view while also displaying the restaurants famous logo.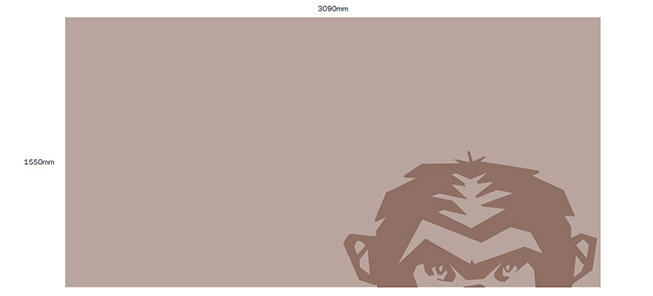 It was agreed that the material used should be Frostbrite frosted window film. This long lasting and durable film gives the appearance of acid-etched or sandblasted glass once applied, blocking the view from both sides of glazing, while also creating a stylish contemporary look. The film also provides an excellent surface on which to print, allowing for the recreation of designs, logos, graphics and text.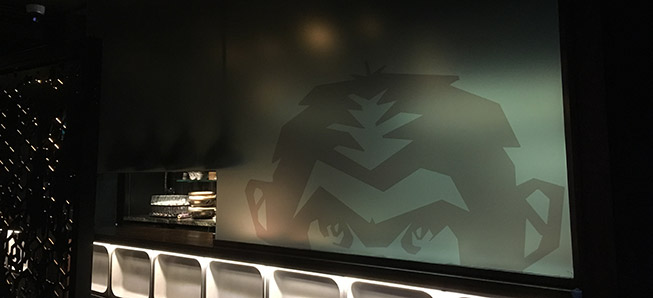 On this occasion, the featured design was the restaurant's iconic monkey motif which was printed across the 5 square metres of film by The Window Film Company's in-house graphics and print team. The film was precision cut and checked by hand before being sent out for installation by one of our fully qualified and vastly experienced fitting teams.
The date and time of the installation was agreed between the client and The Window Film Company's dedicated Operations team, ensuring the work was carried out with the minimum of fuss and disruption. The end result was the privacy that was required; delivered alongside an impressive new decorative feature.
For more information on how The Window Film Company can create and install custom created graphics for your windows and walls, please call a member of the team on 01494 794477 or email info@windowfilm.co.uk.