DRIVING DOWN EXCESS HEAT
May 03 2019
Window film to minimise heat build up and reduce sunlight glare
Excess heat and glare can be a major problem for premises with large windows and expanses of glazing. Car showrooms provide an excellent example, with the majority featuring predominantly glass frontages; designed to deliver a sleek, modern appearance and a clear view into the showroom. While these benefits are clear, the resultant heat and glare can be a major downside, creating an uncomfortable environment for staff and customers.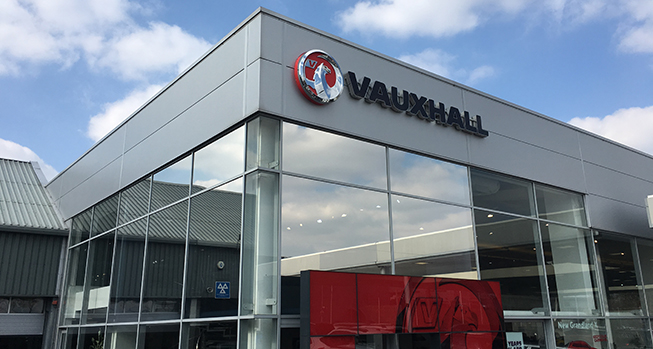 A Vauxhall dealership in Surrey was suffering from these exact issues. The huge glass panes were allowing sunlight and solar energy to pass unchecked into the premises, meaning that on warmer days the internal temperature could quickly rise to unpleasant levels, while glare could be an issue all year round.
Solar control window film from The Window Film Company provides a single solution to both these issues. The excess heat is addressed by the reflective nature of the film, which serves to bounce away a percentage of the sun's solar energy before it can enter the premises. This make window film a far more effective option than blinds, which not only allow solar energy into a property, but also blocks the view.

Window film serves to reduce the impact of glare by filtering out the harshest of the sunlight; much like a pair of sunglasses. The film allows light to pass through the glass, ensuring that the property continues to benefit from natural light while the brightness is controlled by the film. In addition to dealing with heat and glare, solar control window film from The Window Film Company blocks up to 99% of the sun's potentially damaging UV rays – the main contributing factor in fading.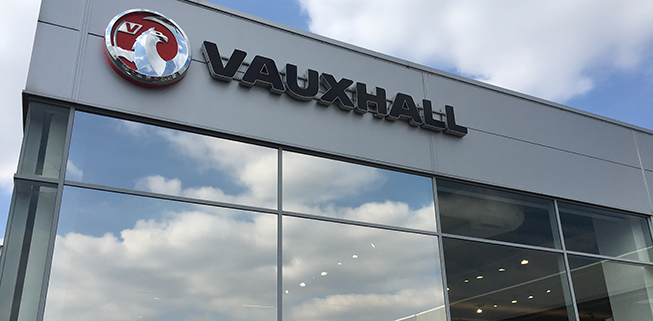 The film chosen for this project was High Reflective Silver; a high performance film that can reduce excess heat by up to 77% and deliver glare reduction of up to 81%. The client was able to identify the windows that were causing the bulk of the problems, 10 large panes on the second level. The height and position of these panes meant that the film would need to be applied to the external face of the glass, with a "cherry picker" required for access.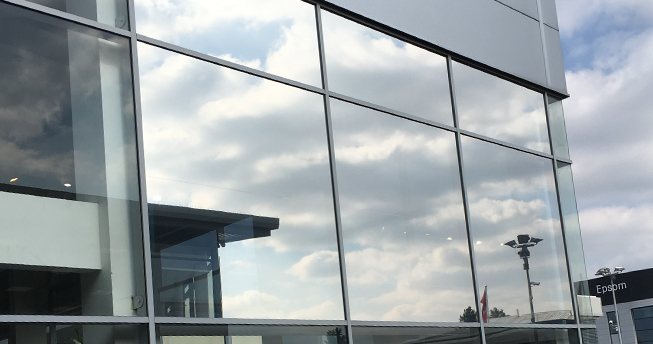 The film was installed, using the powered access equipment and with all other logistical challenges dealt with by The Window Film Company's operations team, by a team of fully qualified and vastly experienced fitters, delivering a perfect finish and an instant improvement to the internal conditions.
For more information on how film supplied and installed by The Window Film Company can help with excess heat reduction and glare, please contact a member of our team on 01494 794477 or email info@windowfilm.co.uk