SLEEPING ROUGH FOR CHARITY
Nov 22 2019
Colleagues from The Window Film Company swapped the warmth of their homes and beds to take part in a sponsored sleepout, braving the winter weather to raise money for a local charity.
The Window Film Company team were among 200 volunteers who endured a cold, wet night, putting themselves in the shoes of those having to sleep rough during the cold winter months and throughout the year.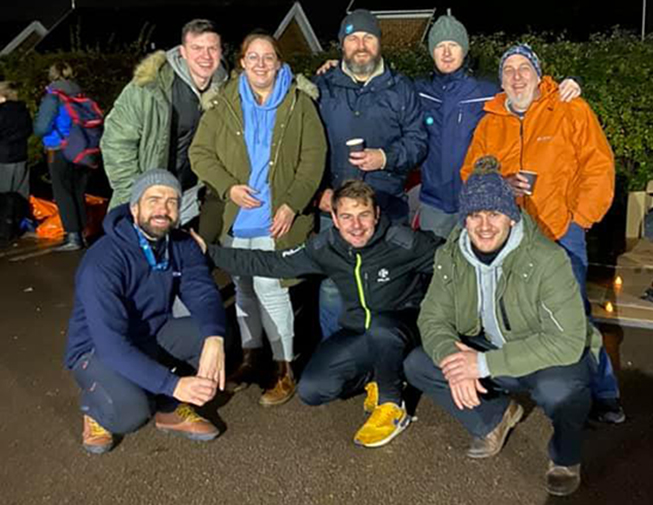 The event was run by DENS, a Hertfordshire based charity, created in 2003 to help support homeless and vulnerable individuals. The charity exists thanks to the generosity of volunteers and the backing of local groups and businesses, so fundraising events like this are incredibly important. At the time of writing, the 2019 sponsored sleepout had raised an incredible £30,000.
Among the team taking part form The Window Film Company was Managing Director Micky Calcott. In speaking of the experience, he said:
"The event itself was terrific. It was incredible to see so many people willing to sleep out in the winter weather, and despite the rain and freezing temperatures, everyone stuck it out. I think decent sleep was scarce for everyone, and in the morning as we discussed our experience, we realised just how tough it must be for this without a place to sleep. We were all exhausted and looking forward to getting home and into the warm for a few hours of sleep. So many people simply don't have that luxury, and the thought of having to sleep outside night after night was a very humbling and upsetting one.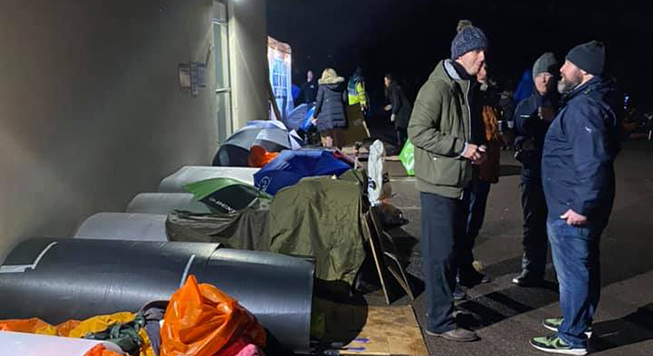 I'm proud that so many of my colleagues from The Window Film Company were able to join me and help raise a really good sum of much needed money for a fantastic charity. The event was really well organised and we feel privileged to have played a part, but the abiding thought will be for those that have to go through such an unpleasant experience every single night"
For more details about DENS, please visit their website at www.dens.org.uk or if you aren't local to Hertfordshire, consider taking part in The World's Big Sleeep Out on December 7. Full details are available online here: www.bigsleepout.com.
If you'd like to add to The Window Film Company's fundraising effort as reward for their tough night under the stars, you can make a donation via Just Giving here. A huge well done to everyone that took part.