WINNING WALLS WITH WALLPAPER
Oct 18 2019
The Window Film Company recently completed an installation of printed wallpaper and frosted manifestation as part of an office refurbishment in London.
Creating a welcoming, impressive and inspiring internal environment is a key consideration for modern businesses. A big part of this is making the most of the surfaces you have at your disposal, including walls and glass partitions.
In offering an extensive range of printed graphics, The Window Film Company is in a perfect position to deliver bespoke graphics tailored to your exact requirements.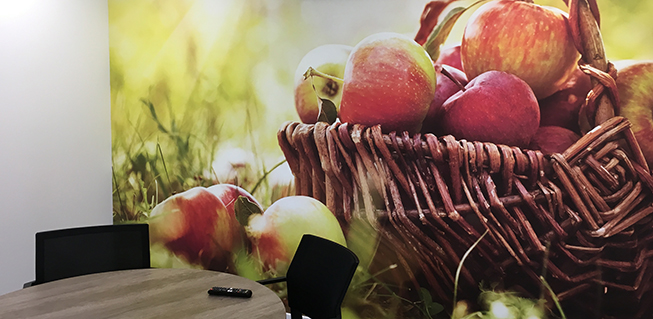 This project required two solutions, firstly to add full colour, full coverage graphics to a number of large walls in the office, and also the creation and installation of custom-made manifestation.
Manifestation is required by building regulations and is required for one simple reason – to make full length glass easily visible, in turn preventing accidents. The legislation dictates that manifestation markings must provide a contrast with the background, bust be present at two specific locations on the glass and must be of a minimum size. These requirements are actually very easy to meet, with the need for manifestation also providing the opportunity to get creative – many clients choose to incorporate logos onto their glass, for example. On this occasion, the manifestation was to be created in a specific pantone reference with printed brand elements incorporated within the design.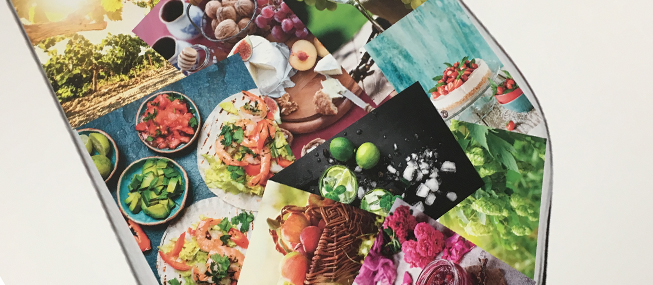 The manifestation was achieved by printing onto an optically clear window film, with the design running across nearly 7 linear metres of glass.
The second part of the project involved the print and application of full-size graphics to four sizeable walls. These were to feature large format photographs, each with a relevance to the company's operations.
The graphics were supplied by the client and were created by using state of the art print technology to print onto digital wallpaper. Each part of the production process was carried out by The Window Film Company's in-house print and graphics team, before being installed by a team of our fully qualified fitters.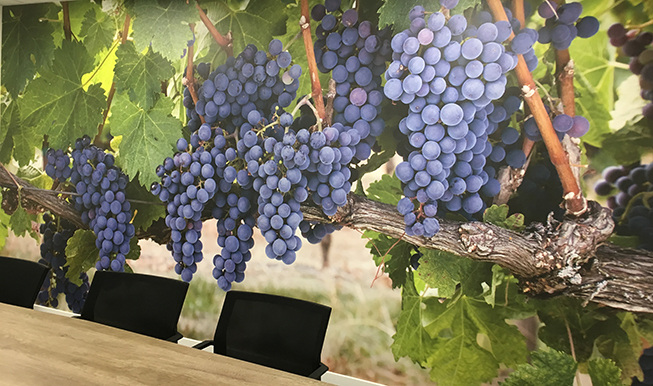 The end result was a striking, professional looking display, with manifestation requirements met with custom creations that added to the interior theme and helped give the office an increased sense of identity.
For more information on how The Window Film Company can help with your printed graphics requirements, please contact a member of the team by calling 01494 794477 or email info@windowfilm.co.uk.