WOW FACTOR WALLPAPER
Oct 04 2019
Custom created digital wallpaper for a Stevenage College
Printed graphics are a superb way of giving your interior space a brand new, stylish, inspirational and impressive new look. The Window Film Company specialize in the print and installation of such projects, with this printed wallpaper display providing a perfect example of what can be achieved.
The brief came from a charitable educational organisation, who wanted to upgrade the appearance of a facility in Hertfordshire. The idea was to transform a previously blank wall into a large, colourful display. The wall was almost 5 metres wide and 3 metres in height, and required full, floor to ceiling coverage.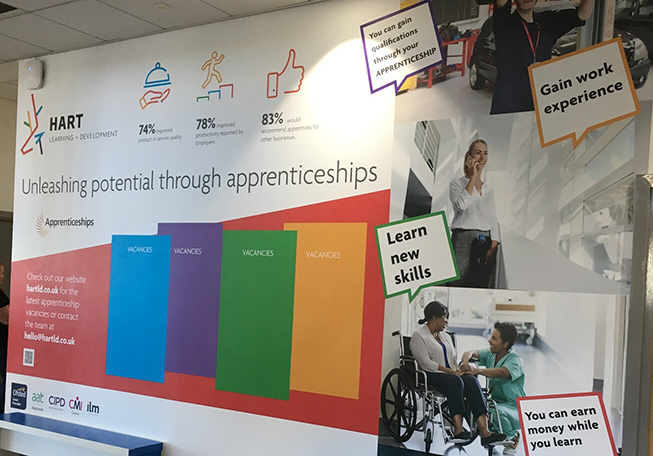 Upon receipt of the brief, the client was assigned an expert Account Manager, whose role it is to guide the customer through the entire process, from selecting the most suitable solution, to working through logistical issues such as access and installation, all the way through to post project conversations to ensure that the installation continues to work as required and expected. On this occasion, it was suggested that the most suitable solution would be printed wallpaper.
As a repeat customer, with previous successful experience of printed digital wallpaper from The Window Film Company, it was quickly agreed as the most effective course of action. Digital wallpaper is a long lasting and durable material that is perfect for use in high traffic locations such as corridors and reception areas. The wallpaper starts as a blank, white material and once printed can be installed to almost any flat surface.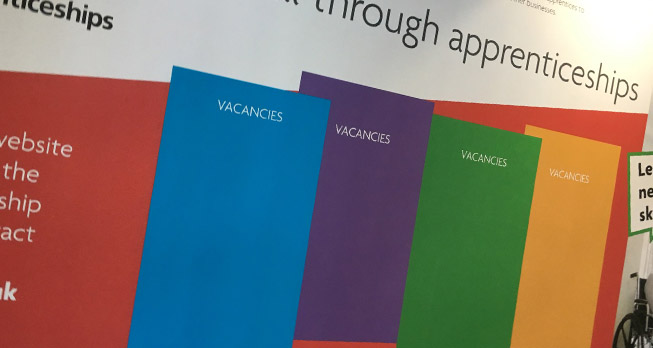 The client was able to provide exact measurements of the wall to be covered, along with custom created artwork. This allowed The Window Film Company's dedicated print and graphics team to prepare the graphics for print, using one of the departments state of the art, wide-format printers.
The graphics were created, checked and finished by hand, ahead of installation by one of The Window Film Company's fully qualified and vastly experienced fitting teams.
The finished install provided not just the large wall, but the entire area of the building with a brand new, bright and vibrant appearance, serving as a way of sharing the benefits of the organisations work while also creating a welcoming, professional and eye-catching look.
For more details of how The Window Film Company can help transform your premises with printed graphics for your walls, glazing and other surfaces, please contact a member of the team on 01494 794477 or email info@windowfilm.co.uk.