THE WONDERFUL WORLD OF WINDOW FILM
Apr 10 2020
The Window Film Company offers an extensive range of high quality window films, with each and evert product available for straightforward DIY installation.
Read on to see exactly what can be achieved, quickly, effectively and cost efficiently…
Easy to fit

Firstly it's important to tackle a common misconception - window film can be fitted with no prior experience. We recommend watching the video fitting instructions we provide on each product page, but our film can be fitted with no prior experience and just a few standard household items.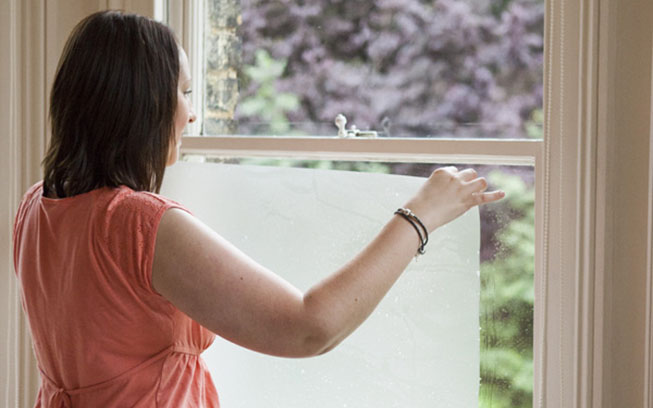 The quality of our films mean they are as tough and durable as they are stunning in appearance, so whichever film you choose you can approach the installation with confidence.

Solar control

As we move through Spring and towards more consistently warmer weather, you may start remembering how higher temperatures can make your conservatory or home uncomfortably warm. Left unchecked, sunlight can stream though glazing, steadily adding to the internal temperature until it gets to unpleasant levels. An application of solar control window film can deliver quick and effective results, without blocking natural light or your view from the inside out.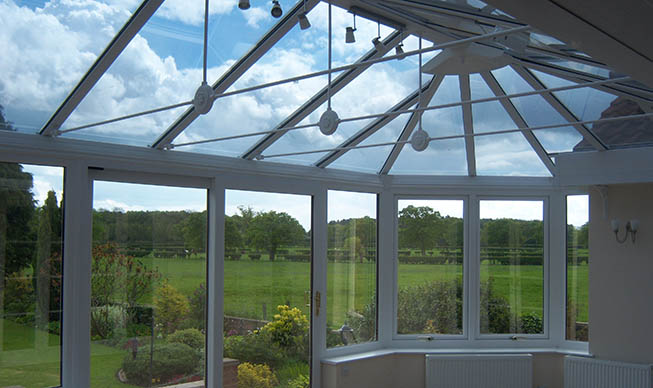 In addition to helping maintain an enjoyable internal temperature, solar control window film can help with glare reduction and can also help with the fight against fading by reducing harmful UV rays.

To learn more and to browse our full collection of solar control window films, head to our heat reduction section.

Privacy

The Window Film Company offers two main privacy solutions for your home or workplace. Our reflective window films will provide daytime one-way privacy. These films work by giving the external face of your glass a mirrored effect, blocking the view from the outside in while allowing for a view out. These films are suitable for daytime privacy and will also help reduce glare and fading, providing privacy without having to shut blinds or curtains in the middle of the day.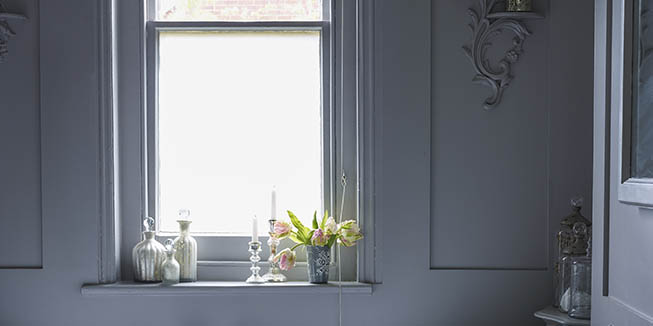 The other option is using our popular Frostbite frosted window film. Frostbite has been specially developed to give glass the classic appearance of acid etched or sandblasted glass, blocking the view from both sides of the glass without sacrificing natural light and giving windows a stylish new look. Browse our full privacy collection here

Decorative film

Of course, you may not need privacy or sailor control, you may just want to give your glass and your home an easy to achieve but super stylish new look. Well, as you might suspect, we've got a whole host of solutions - something to suit every taste and style.


Choose from our collection of cut patterns, or explore our white collection, featuring beautiful designs printed in brilliant white ink onto our Frostbrite frosted window film. Fancy bringing some genuine designer style into your home? We've got you covered! Choose from one of exclusive designer collections right this way.

Whichever decorative pattern you choose from our Frostbrite range, each order is created to your exact size specifications, delivering a bespoke window film solution, created just for you and your glass.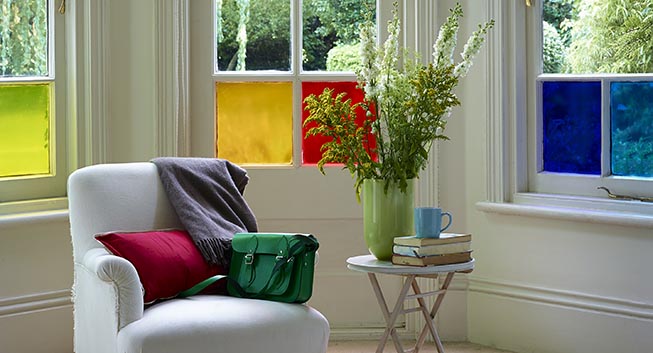 We also offer a range of coloured and stained glass effect window films - to explore the full range simply head to our online shop.

We are taking precautions to ensure that we can continue to fulfil DIY orders during the COVID-19 situation, with deliveries being made by signed for courier. We also have a number of our team available via phone, so if you require any advice on which window film is right for you and your situation, please call 01494 794477.