PERFECT PRIVACY AND BRILLIANT BRANDING
Apr 03 2020
The Window Film Company has combined printed graphics with Frostbrite frosted film to create a branded privacy solution for a medical practice in London.

Large windows and glass frontages can be a benefit, but when privacy is required or those inside, they can be problematic. Whether it's a residential property or a large commercial premises, The Window Film Company offers a range of stylish privacy solutions for every situation.

This project required privacy at a medical facility in London. The property had two large windows at the front, and for the comfort of the patients and visitors it was necessary to block the view from the outside in. It was also decided that the windows should be used to display the company branding, serving not only to deliver privacy or those indoors, but also acting as a branding and awareness exercise.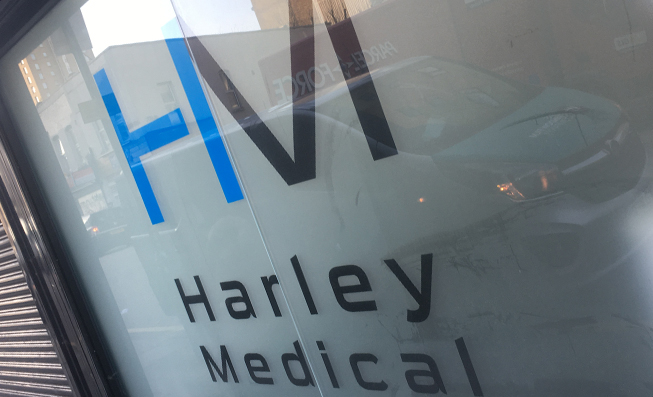 Upon receipt of the brief, The Window Film Company were immediately able to offer a solution; using high quality, high performance Frostbrite frosted film.

A hugely popular film in both commercial and residential settings, Frostbrite is designed to give glazing the appearance of acid etched or sandblasted glass, blocking the view from both sides of the glass without sacrificing natural light. The film is so effective as it gives glass a professional looking, durable and long lasting upgrade without the requirement for expensive replacement glass.

An added benefit of Frostbite frosted film is that it can be printed in full colour to feature text, graphics or imagery, making it the perfect way of creating an eye-catching display. The client was able to provide the sizes of the windows in question, along with artwork comprising the company branding, allowing The Window Film Company to create a fully branded display for application onto the glass.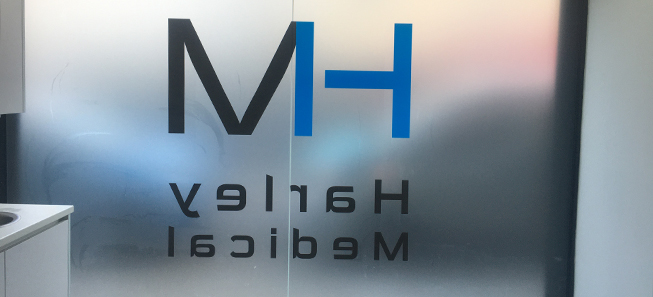 The graphics were printed using state of the art print technology by The Window Film Company's in-house print and graphics team, using a triple strike print technique to give the design and added vibrancy.

The film, comprising two large panels, was fitted to the internal face of the glass by a team of The Window Film Company's fully qualified and vastly experienced installers. The end product was immediate privacy for the premises and its visitors, along with a stylish and eye-catching external branding display.

For more information about privacy solutions and printed graphics from The Window Film Company please call a member of the team on 01494 794477.
Frostbrite frosted window film is also available to buy online - click here to browse the full range of frosted window film solutions.