BLACKOUT FOR WORKOUT
Jan 10 2020
The Window Film Company has completed an extensive installation of specialist light blocking film as part of a large conversion project in Bedfordshire.
With the nation becoming increasingly health conscious, gyms continue to be popular for the population, with new facilities opening throughout the country. One such example is in Bedford, where a former carpet warehouse is being transformed into a state-of-the-art gym.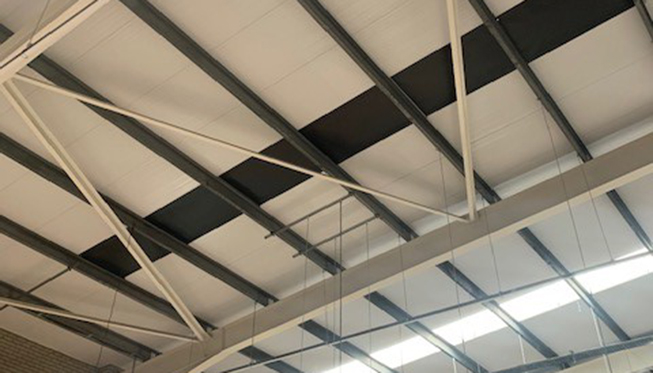 The huge premises make for the perfect location, with plenty of space and high ceilings providing an ideal environment. One aspect that did require attention however, was the levels of natural light. Internal ambience is a vital component of these facilities, which are carefully constructed and managed to deliver the best possible environment for those working out inside. The roof in the premises contained a large number of vision panels, 120 in total, that allowed huge amounts of natural light to flood the property. To successfully manage the lighting within the property, the owners sought a solution that would block the majority of these panels, approaching The Window Film Company for an answer.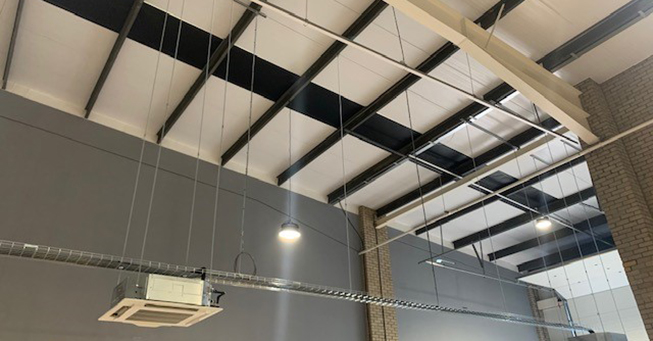 Having assessed the site, it was possible to suggest a specialist black vinyl, one with an extended lifespan, which due to the logistical challenges of the install, was a key consideration. The vinyl also boasts a very dense black finish, meaning it delivers a stylish aesthetic finish – another key consideration for a modern facility, but also provided hugely effective light blockage.
It was agreed that 100 of the panels, each measuring 1 by 1.5 metres and covering a total of 150 square metres would be covered, serving to reduce the light to manageable levels. The height of the panels meant that the installation would require powered access equipment, with The Window Film Company's dedicated operations team working closely with the client to ensure that all logistical aspects of the job were successfully managed.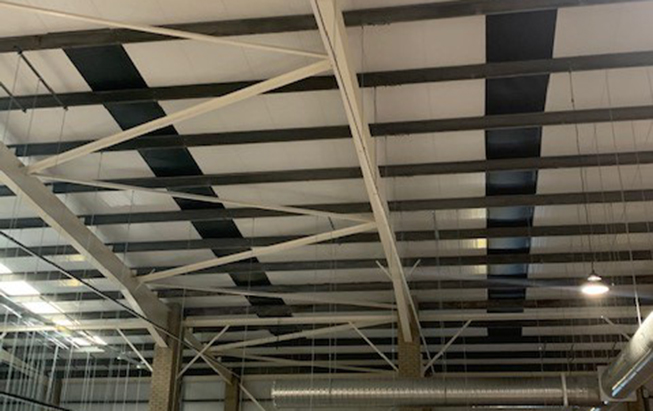 The installation itself was carried out by a team of The Window Film Company's experienced and fully qualified fitting teams, with each of the 100 panels fitted perfectly, ensuring a stylish look and the extensive light blocking that was required.
The Window Film Company offers a range of long lasting solid colour vinyls, suitable for privacy and light management, with the film suitable in a host of locations and situations. For more information on these long lasting products or for details on our other privacy products and solutions, please call a member of our team on 01494 7944777 or email info@windowfilm.co.uk.