GET THE GREEN LIGHT
Jan 03 2020
The pantone colour of the year for 2020 may be blue, but here at The Window Film Company we've noticed a definite trend for green, with a number of recent projects using the vibrant colour to give glazing a stylish and eye-catching new look.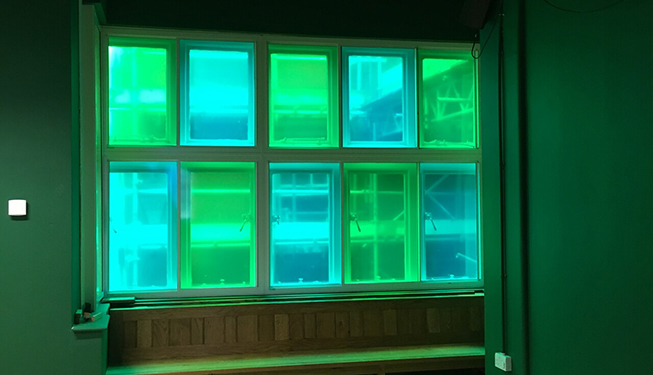 Rainbow film from The Window Film Company is a range of bright and vivid films, designed to immediately change the colour of glass without sacrificing natural light or the view. Available in a broad spectrum of shades, green has been the colour of choice for two recent clients, using the film to quickly and cost effectively transform the appearance of glazing.
The first installation took place at the magical Story Museum in Oxford. The fabulous venue plays hosts to a number of immersive, imaginative exhibitions and to add to the experience, the decision was made to incorporate colour into a total of 97 panes of glass throughout the facility. The client was able to provide details of exactly which colour was required on each pane of glass, allowing for the film to be prepared in advance before being fitted by a team of The Window Film Company's expert installers.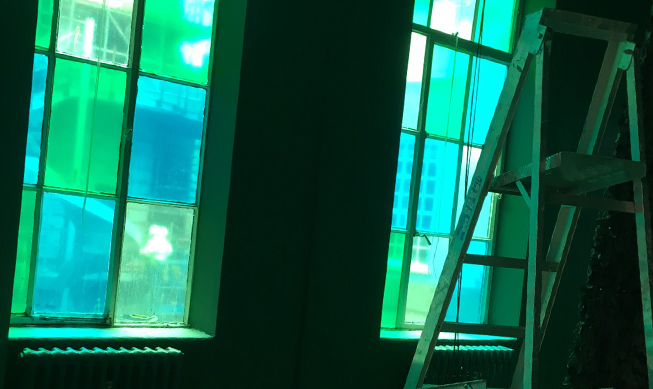 Green was also the go-to colour for a Leicester based Leisure Centre, with the film applied to a total of 13 large panes of glass, some of which were over 3 metres in height. The size and the location of this glazing meant that a scaffold tower was required to get the necessary access to the glass, with logistical issues such as this managed by The Window Film Company's dedicated operations team.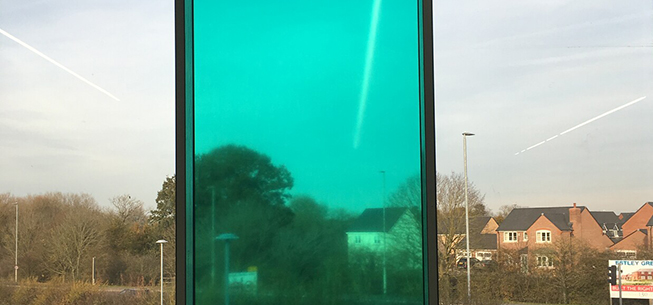 In both instances, with the film applied the glass was instantly transformed to take on the new colour, changing not just the appearance of the glass but also improving the look and feel of both facilities, providing an added sense of style and interest. The film is specially designed to allow a view from both sides, meaning that vision isn't impacted, while natural light is also maintained, with sunlight passing through the coloured film to cast pleasant, enjoyable rays of coloured light onto the interior.
Rain bow window film from The Window Film Company is available in a host of different colours and is suitable for use in a range of situations; there are no special cleaning or maintenance requirements, while fitting is straightforward and can be carried out with the minimum of fuss or intrusion by our teams of fully qualified and vastly experienced installation teams. This popular range of products really is the perfect way to give your premises a new look for the new year, so whether you want a single colour, or would like to mix and match, please give a member of a team a call on 01494 794477 for more details on quickly, easily and cost efficiently changing the appearance of your glass.