SUMMER HOUSE SOLAR AND SAFETY
Jul 24 2020
Window film can deliver a number of solutions with a single application, with The Window Film Company offering a stylish, high performance film to deliver added safety alongside effective heat reduction.

Glass can brings with it a multitude of benefits - a sleek appearance, natural light and a view. It can however also fall foul of a number of issues; it's potentially fragile and at constant risk of accidental or malicious damage, and during warmer weather it can also contribute to an increased and often uncomfortable internal temperature. Fortunately, The Window Film Company supplied and installs a specialist film that will combat both issues.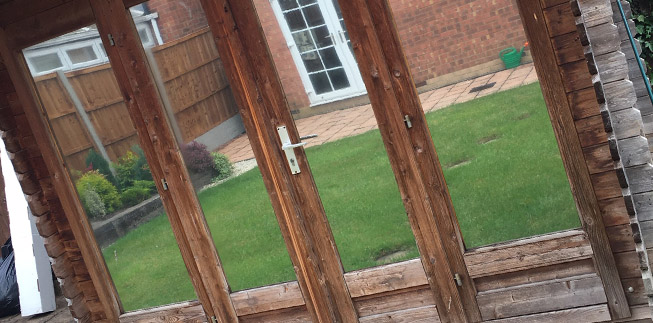 The owner of a Summer House in Leicestershire contacted The Window Film company for exactly such a solution, requiring a product that would reduce the internal temperature during warmer weather while also ensuring that the glass had added protection from damage or breakage. With an understanding of the situation, a dedicated Account Manager was able to suggest a high performance safety and solar control film, a high quality film developed to deliver both functionality and style.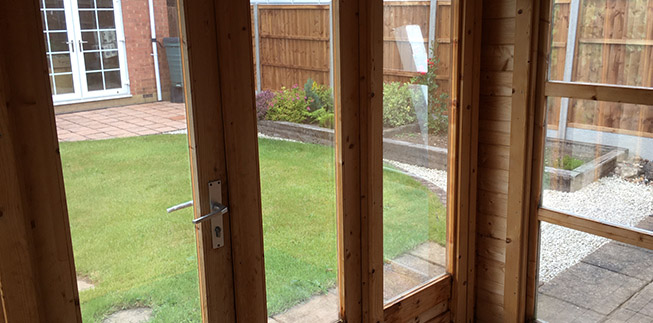 Safety film works by holding glass together in the frame, in the event of accidental or malicious damage. By holding the glass together, the film prevents the formation of numerous sharp and dangerous shards, instead holding the broken glass together and stopping it from falling in on itself. Safety film is available with a clear appearance, a popular choice for situations where maintaining an uninterrupted view from both sides of the glass is important. This version of the film differs in appearance however, with the reflective appearance serving to deliver high levels of solar control.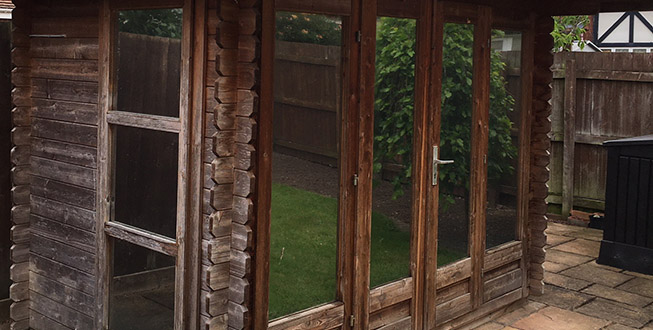 The film displays a mirrored effect on the external side during daylight hours, and it's these reflective properties that serve to bounce away a percentage of the sun's solar energy before it can pass through the glass and rapidly increase the levels of heat. As well as being effective immediately, the film has the added benefits of reducing glare and blocking potentially harmful UV rays, all without sacrificing high levels of natural light or blocking the view from the inside out.

The combined solar control and safety film was installed by a team of The Window Film Company's fully qualified and vastly experienced fitters, who carry out installations in residential and commercial settings nationwide. For more details about the solar control and safety film solutions offered by The Window Film Company, please contact a member of the team by calling 01494 794477 or email info@windowfilm.co.uk.