MAX IMPACT WITH CUT GRAPHICS
Jun 05 2020
Branding is a key consideration for any business, with making a good impression of paramount importance; especially in the retail sector. The Window Film Company creates, supplied and installs eye-catching, professional and stylish graphics, helping to make this job that little bit easier.
Shopfronts provide a valuable opportunity to showcase branding and other messages, with printed graphics the ideal way of making the most of the chance in a cost effective and highly impactful way. The Window Film Company uses state of the art print and cutting technology along with advanced printable materials to provide customers with a whole host of choices, with something available for every requirement and situation.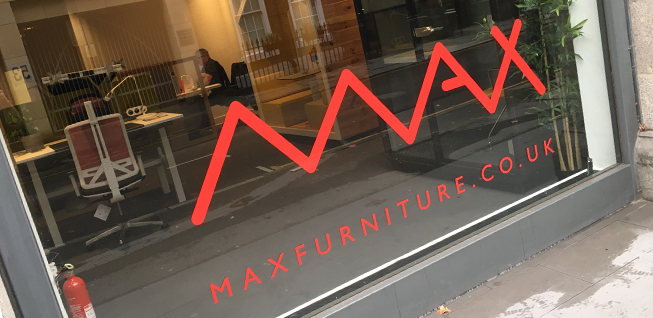 This project saw the creation of custom cut graphics featuring the name of the company, for application to the front of the glass. By adding the company name to the front of the building it was possible to catch the eye, grab attention and leave passers by in no doubt as to the occupants of the space, while still allowing a view in and out of the premises.
The lettering was created by cutting high quality, long lasting coloured vinyl and applying it to the external face of the glass. The client was able to provide the artwork, which was in turn passed on to There Window Film Company's in-house print and graphics team. Using state of the art cutting technology, the team was able to perfectly recreate each element, using durable vinyl - a product that is specially developed to be hard wearing - ideal for an external application.
With the graphics cut, the project was installed by a team of The Window Film Company's fully qualified and vastly experienced installers, applying the graphics to the external face of the glass with no fuss or disruption.
Once the install was complete, the shopfront was transformed to feature a bold yet stylish recreation of the company name, serving to make the most of the sleek and professional looking glass frontage.
For more details on using cut vinyl for your branding project, or for details on the huge range of options The Window Film Company can offer when creating printed graphics for your glass or other surfaces - inside or outside - please contact a member of our friendly, knowledgable team by calling 01494 794477 or email info@windowfilm.co.uk.