KEEPING YOUR CONSERVATORY COOL
Mar 27 2020
The reappearance of the sunshine at this time of year is always welcome after a long winter. However it can bring with it additional issues. The Window Film Company has completed an installation of high performance solar control film to a conservatory in Essex, serving to reduce glare and to ensure an enjoyable internal temperature.

Excess heat is common in homes and spaces with big or large numbers of windows. The problem can therefore be particularly acute in conservatories. In effect, the sun's energy (heat) passes through glass completely unchecked, meaning that the internal temperature rises quickly, resulting in an uncomfortable internal environment.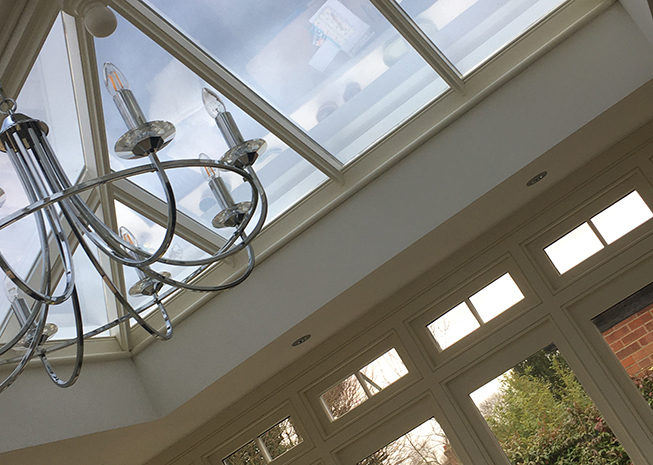 While heat is an issue during the warmer months, glare can be a year-round issue and also affects rooms and premises with glazing. Glare can make it difficult to focus on screens, books, work or even family members and friends. Window film from The Window Film Company provides a cost efficient and immediately effective solution.

This project saw the installation of High Reflective Silver window film installed to a conservatory in Essex; the owners were having difficulty with both excess heat and year-round glare, and with the Spring and Summer fast approaching, a solution was sought.

High Reflective Silver is so named because of its appearance. During daylight hours the external face of the film takes on a silver, mirrored effect and it is this reflective appearance that delivers the reduction in heat. The film works by reflecting away a percentage of solar energy before it can pass through the glass and add to the internal temperature, effectively bouncing it away from the window. This heat reduction is achieved without sacrificing natural light or the view from the inside out - during daylight hours, both are maintained, making the film a better solution than curtains or blinds, both of which involve blocking the view and the light.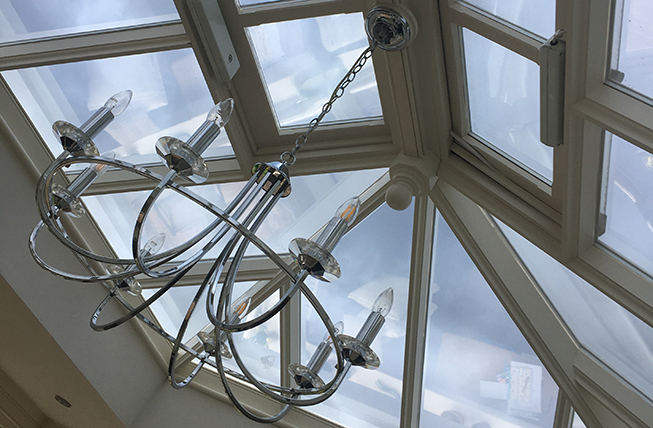 Once applied, the film will also reduce glare - effectively acting as a pair of sunglasses for your windows, cutting out the harshest of the sunlight and allowing you to enjoy the natural light that the sun brings with it. The film was applied to the internal face of the conservatory roof, with the project completed by a team of The Window Film Company's fully qualified and vastly experienced installation teams.

Once the film was fitted, it was effective immediately, reducing glare, delivering a moderate and enjoyable internal temperature whilst also delivering a third benefit; slowing down the fading process. Fading is caused by a combination of heat, light and UV, with UV rays being the biggest contributing factor. Up to 99% of these potentially harmful rays are blocked by High reflective Silver window film.

While this job was installed by our fitters, every film we offer is available to buy online for DIY installation, with each film delivered via courier for a secure and speedy arrival. Each order comes complete with easy to follow fitting instructions, while there are video fitting guides on each product page. To browse the full collection of high performance window films supplied by The Window Film Company, please head to our online store.