CHOOSING WHITE FOR PRIVACY AND LIGHT
Mar 06 2020
The Window Film Company has used white vinyl window film to provide a high-performance privacy solution for an Arts Centre in Birmingham.
Having carried out a successful installation of solar control window film at the same premises some months ago, when The Midlands Arts Centre required privacy for 19 panes of glass, they contacted The Window Film Company for an effective solution.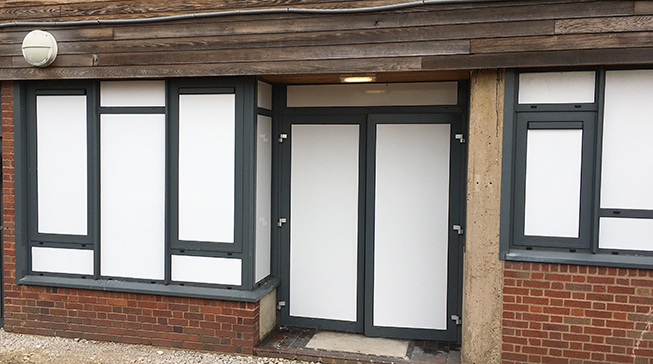 The requirement was for a product that would block both the view and the light, allowing the lighting conditions inside to be more easily controlled. Logistics meant that it wasn't possible to gain access to the internal face of the glass, so any solution would have to be suitable for an external fitting. The Window Film Company was able to suggest white vinyl window film.
Once applied, vinyl window film from The Window Film Company will block both the view and sunlight, creating immediately effective privacy. The film has been specially developed to make it long lasting, in turn ensuring that it is suitable for an external application; it's durable nature making sure it is able to withstand the impact of the changeable British weather.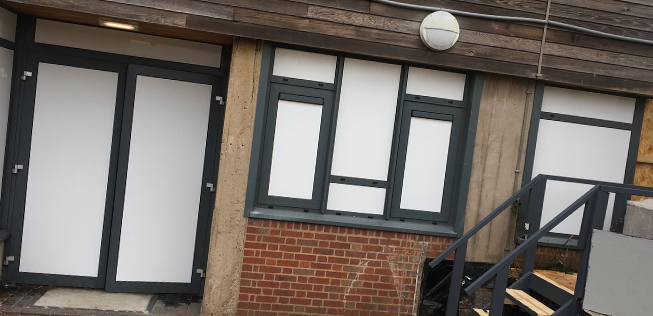 Window vinyl is available in a range of different colours, with the white version selected by the client for this project. With the film chosen, The Window Film Company's operations team were able to liaise with the client to organise a suitable installation date and time. As a busy facility, it was important that the fitting take place at a time that ensured no disruption and ensured that the work was complete within the timeframe required by the client.
With the time and date agreed, the fitting was undertaken by a team of The Window Film Company's vastly experienced and fully qualified installers, precision cutting and applying the white vinyl to each of the 19 panels.
With the film in place, the glazing took on a solid white appearance, a clean and crisp visual appearance that served to deliver the necessary privacy for the inside of that part of the facility.
For more information on vinyl and the full range of privacy window films (including Frostbrite frosted film for two-way privacy that doesn't block light and daytime one-way privacy film) please contact a member of the team by calling 01494 794477 or email info@windowfilm.co.uk.