PERFECTING PRIVACY
May 01 2020
Window film from The Window Film Company is the easy to achieve, cost efficient and effective way of delivering privacy for your home or office.

Privacy window film is available in a number of different finishes and styles, with The Window Film Company offering an extensive range for you to choose from. Whether it's an overlooked living room, necessary privacy for your home office or a replacement for blinds in the bathroom, there is sure to be a window film solution to suit.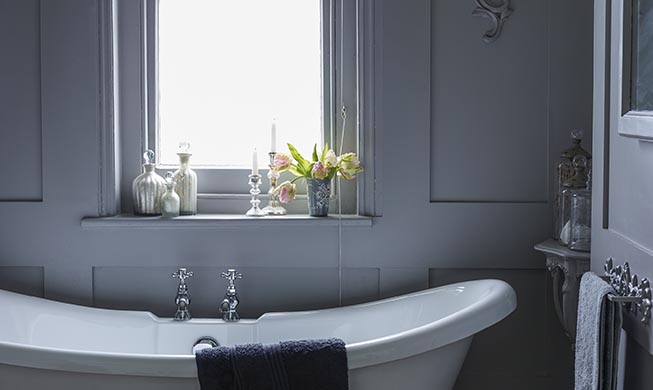 What are my privacy options?
There are two main options for delivering privacy with window film. You can choose from Frostbite frosted window film that will deliver 24 hour two way privacy, or select a day time one-way privacy film that will, as the name suggests, provide you with privacy during daylight hours.
Frosted film for two-way privacy
Our Frostbite frosted film has been developed to give your glazing the appearance of classic sandblasted or acid etched glass. The film is easy to apply and once in place will block the view from both sides of the glass without sacrificing natural light. Frostbite frosted window film is long lasting, durable and moisture resistant, meaning it is perfect for use in bathrooms and on shower screens.
Privacy with added style
The Window Film Company also offers Frostbite with cut or printed patterns. Created to your exact size specifications, you can choose form either a cut pattern (the design is cut from the film leaving a visible area) or a white printed design (the design is printed in pure white ink onto the Frostbite frosted window film)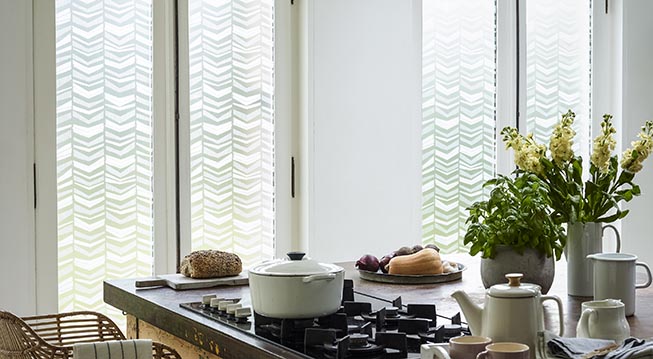 Whichever you choose, the result is a stylish new look for your glass, with the range of options meaning there is certain to be something to match your interior style.
One-way privacy film
If you have a requirement for one-way privacy film, then you can use one of The Window Film Company's mirrored privacy films. The film works by giving the external face of glass a reflective appearance during daylight hours, preventing a view form the outside in, while maintaining the view from the inside out.
In addition to protecting the view, one-way privacy film also delivers privacy without sacrificing high levels of natural light and delivers additional benefits such as reducing glare and blocking potentially harmful UV rays.
It's important to be aware that the film works on the balance of light; it's the side of the film that is exposed to the highest levels of light. During daylight hours, this will be the external facing side of the film, while when night falls and it is lighter inside than it is out, the effect is reversed. if you're not sure about how the film works, please do give us a call on 01494 794477 - we'll be happy to help.
How do I install privacy window film?
No matter the type of film you choose, installation can be achieved with no prior experience and a few household items.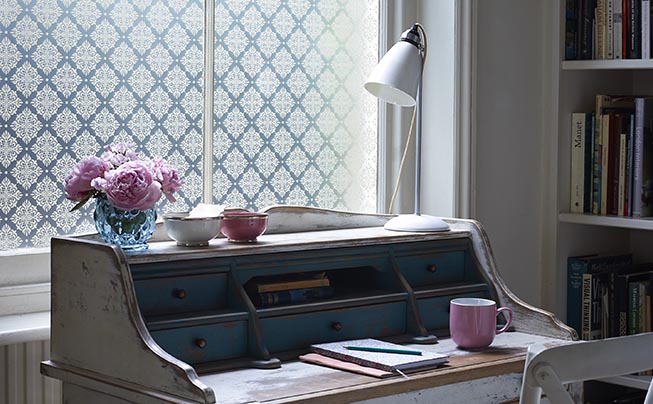 First, clean your window as thoroughly as possible. Then use a plant spray bottle to cover the pane with a soapy water solution (this can be created by adding a few drops of washing up liquid to water) Then, remove the backing sheet from the privacy window film and cover the exposed side of the film with the soapy water solution.
Take the film to the glass and allow it to flow onto the pane. The soapy water will act as a slip solution, allowing you to position the window film correctly, before using the supplied squeegee to push the remaining moisture to the edge of the pane.
And that's it! For more details on our full range of privacy window film or to buy today, head to our privacy section.
If you'd like to talk to a member of our team, please call 01494 794477 or email info@windowfilm.co.uk and one of our experts will be happy to help.