SERVICES SOLAR CONTROL
May 15 2020
The Window Film Company supplies and installs a range of specialist window films, designed to help reduce excess heat, cut down on glare and to protect against potentially harmful UV rays.
This installation took place at a Hampshire motorway services, a modern facility with a primarily glass frontage. The glazing gave the services a contemporary appearance and allowed the interior to benefit from excellent levels of natural light. However the amount of glass also brought with it disadvantages, including the fact that in warmer weather and on bright days, excess heat and glare could be an issue.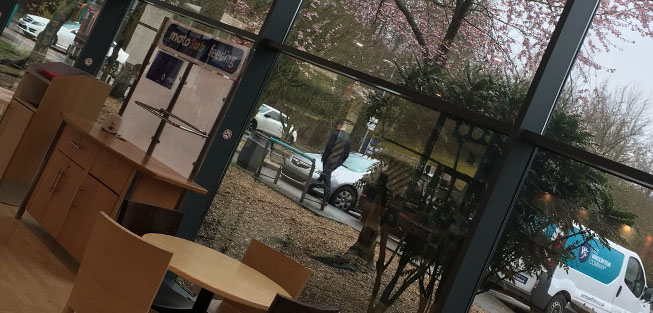 The Window Film Company was contacted for a solution, and provided a range of potential solutions and samples - each delivering a differing finish and level of performance. With an understanding of what was available, the project managers decided on Optiview 25 - a high performance film that delivers excellent solar control, glare reduction and the rejection of up to 99% of UV light.
The Optiview range of films has been specially developed to reject high levels of solar energy, preventing the steady build-up of heat within your property and ensuring a moderate and enjoyable internal temperature. In addition, Optiview film has been specifically designed to maintain the view to the exterior, it's unique "night neutral" properties ensuring a non-reflective interior appearance, perfect for high performance solar control with optimal night-time views.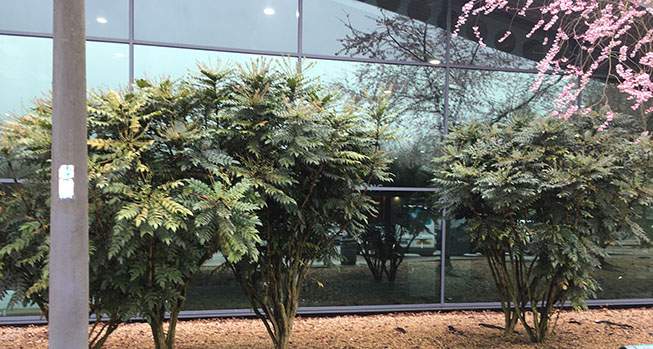 The installation was carried out by a team of The Window Film Company's fully qualified and vastly experienced fitters, using their skill and expertise to fit the film to a number of very large panes. The size of the panels meant that multiple pieces of film were used to provide full coverage, with the installers using their experience to ensure that the joins in the film were virtually imperceptible.
The scale of the glazing also meant that the installation required scaffolding towers and associated safety equipment. All of these logistical considerations, including the agreement of the most suitable time to carry out the fitting was taken care of by The Window Film Company's dedicated Operations team, liaising constantly with the client to ensure that everything was in place and agreed ahead of the installation.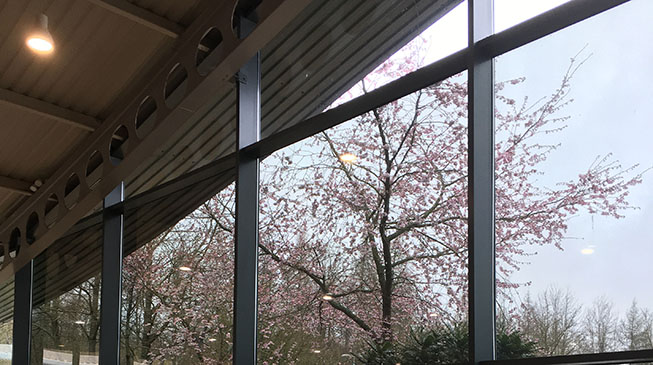 The fitting took place with no disruption to the busy services, delivering a stylish external appearance, and most importantly of all an immediate solution to excess heat and glare and a protective barrier to UV rays.
For more information on the range of solar control window films supplied and installed by The Window Film Company, please call 01494 794477 or email info@windowfilm.co.uk.