BESPOKE PRINTED GRAPHICS AND MANIFESTATION
Nov 13 2020
The Window Film Company is proud to offer a range of window films and printed graphics, offering solutions for a range of issues in both residential and commercial settings. This project saw the creation and installation of manifestation markings and striking graphics at a premises in Essex.
The work was carried out at a property in Stanford-le-Hope with a total of 54 linear metres of manifestation applied to glass, along with the fitting of printed graphics to over 20 large panes of glass.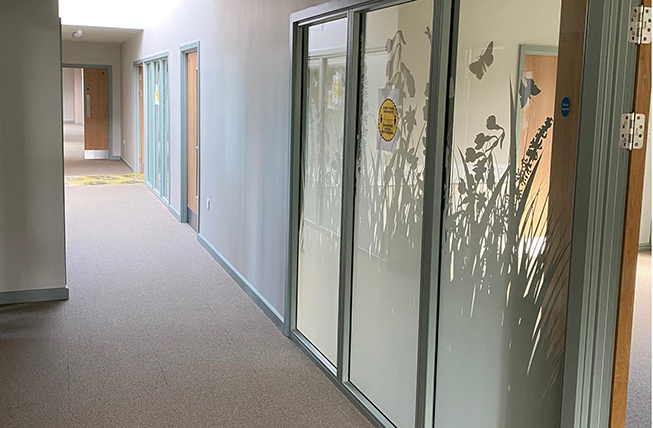 Manifestation markings are required for one simple reason – to make glass easily visible. They are required on glass of a certain size; usually full height glazing, and in order to meet building regulations, are required in specific locations on the glass. The markings must be of a minimum size and provide a clear contrast against the background.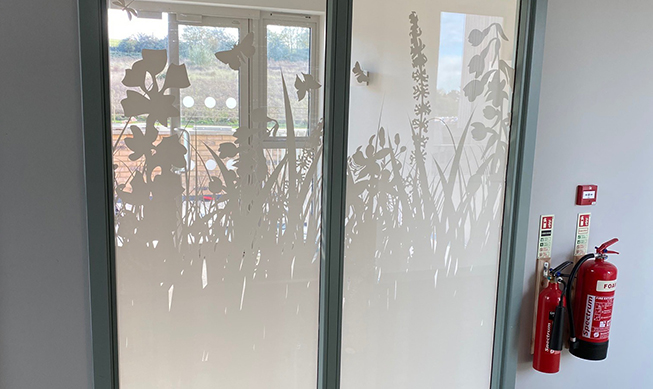 Frostbrite frosted window film gives glass the appearance of acid etched or sandblasted glazing, and can also be computer cut to create whatever shapes or sizes are required. The contemporary, stylish finish that Frostbrite delivers means it is a popular choice for manifestation; it provides the necessary contrast while providing an attractive finish. In this instance, frosted dots were used, with each marking 100mm in height and at 100mm intervals, with two rows across 27 linear metres of glass.
While the manifestation element of the project fulfilled an important safety requirement, the more eye-catching part of the job was the print and installation of a striking wildlife scene, with he large scale graphics printed in brilliant white ink onto optically clear film and applied to more than 20 panes of glass throughout the property.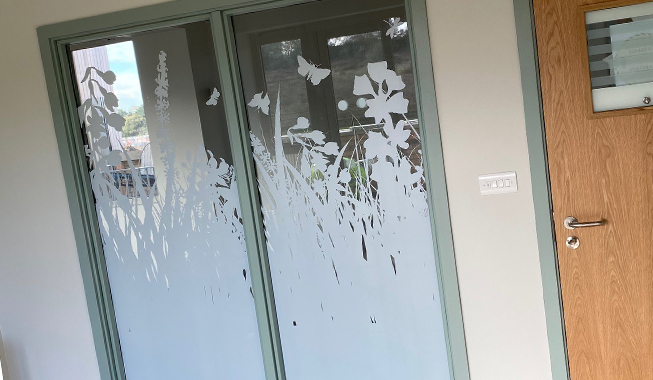 Each panel was printed by The Window Film Company's in-house print and graphics team, with each piece computer cut to ensure each piece was the perfect size. All of the film was then checked by hand before being despatched with a team of The Window Film Company's fully qualified and vastly experienced installation teams.
With the two types of film installed throughout the premises, manifestation requirements were immediately met, while other large panels took on a striking, professional, impressive and eye-catching new appearance, serving to give the property a bespoke new look.
For more information on how The Window Film Company can help you meet your manifestation requirements or for details on what can be achieved with printed graphics for your glass and other surfaces, please contact a member of the team on 01494 794477 or email info@windowfilm.co.uk.