CLEAR BENEFITS FOR PETS CORNER
Oct 02 2020
The Window Film Company has completed the installation of UV protection window film at a branch of the popular pets retailer Pets Corner, marking the 20th project for the successful chain.

The Window Film Company is proud of the customer service afforded to each and every customer. We have dedicated teams committed to ensuring each part of the process is seamless and straightforward, with our focus firmly on ensuring the end product is exactly what our customers want and need. It's therefore rewarding when we are privileged enough to get repeat business, with this recent installation, our 20th project working alongside Switch Signs for Pets Corner.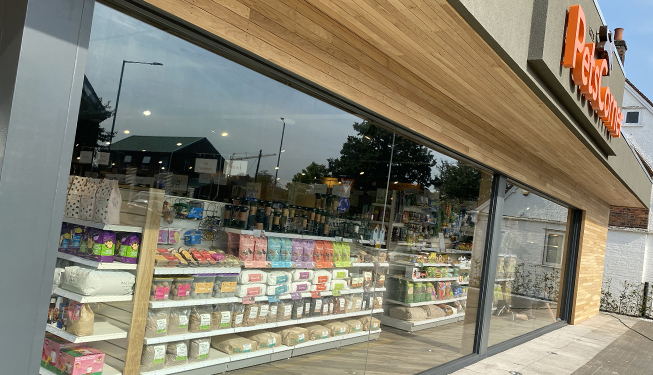 Fading is caused by three primary factors, UV light, visible light and heat, with UV the single biggest contributing factor (40%). The store owners required a window film solution that would help mitigate against this damage, without blocking the view into the shop – it was important that passers-by enjoy an unobstructed line of sight into the shop.

Long-term collaborators Switch Signs we contacted by the shop owners to provide a solution, and this is where The Window Film Company came in. For this, the 20th joint project, it was agreed that the most suitable solution would be Clear UV window film.

Clear UV is an advanced window film, specially developed to filter out almost all UV rays, blocking 99% of the sun's ultra-violet light. Importantly for this project, the film is optically clear meaning that it is virtually undetectable when installed to the glass.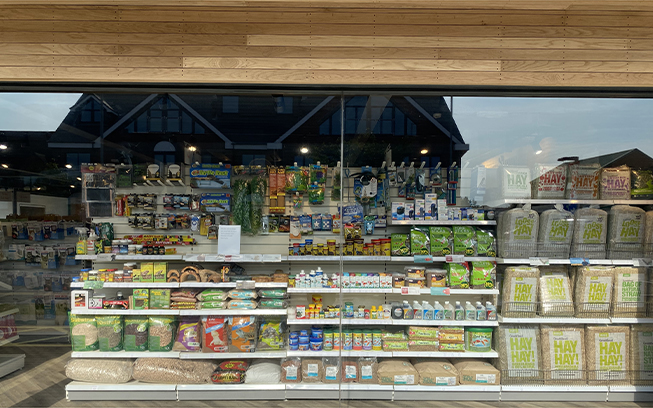 The film was applied to approximately 28 square metres of glass by a team of The Window Film Company's fully qualified installers. The film was applied to the internal face of the glass to ensure The work was carried out a time agreed between the client and The Window Film Company's dedicated operations team, with the timings agreed to ensure the minimum of disruption to the busy store.

With the film in place, the stock positioned in view of the window immediately benefitted from UV protection, with flooring, fixtures and fittings also benefitting from added protection from potential sun damage.