ATRIUM ADDITION: PRIVACY FILM AT GUY'S
Apr 01 2021
The Window Film Company offers a range of high-quality window films for privacy. Available in a range of finishes, including custom printed graphics, privacy window film is a cost-efficient, stylish and highly effective way of delivering privacy for your premises.
This project required an application of privacy window film to a number of large glass panels at various locations in part of the world-famous Guy's Hospital in London. The glazing formed part of a balcony across a number of floors, with a solution required that would block the view from both sides of the glass, while also delivering a stylish appearance.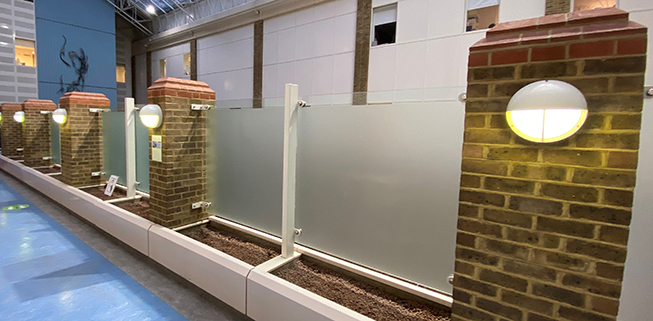 With a full understanding of the brief, one of The Window Film Company's Account Managers was able to talk through the options with the client, concluding that an application of Frostbrite frosted window film would be the most appropriate course of action.
Frostbrite is a specially developed, durable and stylish looking window film, designed to give glazing the appearance of acid-etched or sandblasted glass – effectively creating the look of frosted glass without the need for expensive replacement panes. Once applied, the film is effective immediately, serving to block the view form both sides of the glass while still allowing excellent levels of natural light to pass through the glazing.
As well as being effective immediately and aesthetically pleasing, the film is also long lasting and durable, two vitally important considerations in this case with the hospital a busy facility.
With the film type approved, The Window Film Company's operations team agreed a suitable installation date with the project team at the hospital, with the work scheduled for a time that would result in the minimum of disruption. This is the approach for every project, regardless of size, with the operations team working directly with each customer to arrange a suitable time and date, while also taking care of any logistical considerations.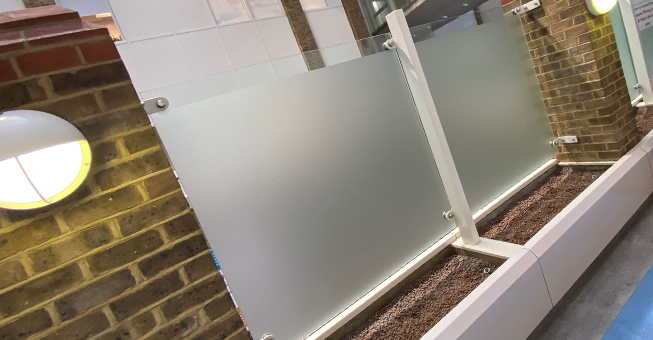 Each of the 40 panels was 1.4m by 1.3m, with frosted film carefully applied to each one by a team of The Window Film Company's fully qualified and vastly experienced fitting teams. The end result was a privacy solution that also gave the glazing a contemporary finish, delivering both functionality and style.
For more information about the range of privacy window films supplied and installed by The Window Film Company, please contact a member of our team by calling 01494 794477 or email info@windowfilm.co.uk.