NO NEED TO BE BAKING HOT AT THE BAKERS
Apr 16 2021
Warmer weather is usually welcome, but being inside when the temperature goes up can be uncomfortable. Whether it's in your home, your workplace, a shop, restaurant or any building with windows, The Window Film Company can help ensure a more enjoyable internal temperature with high performance solar control window film.
Such a solution was sought by one of the most recognisable names on the High Street, with a Bristol based branch of Greggs contacting The Window Film Company for a heat reduction window film.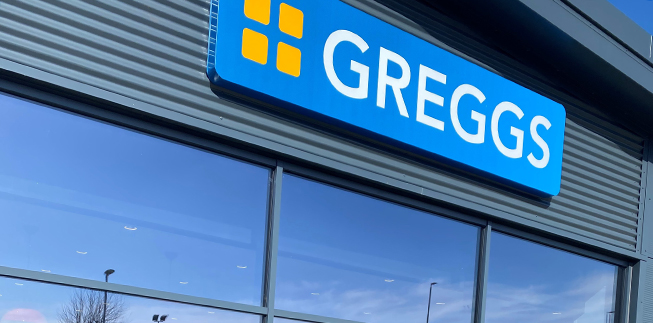 There are a number of solar control window films available, with each offering a different appearance and level of performance. While each film varies from product to product, the way it works remains broadly the same. Instead of blocking heat completely, the film serves to reduce the build up of excess heat, by reducing the amount of solar energy that passes through the glass and into a property.
This is achieved by reflecting away solar energy before it can pass through the glass; it's this that makes window film far more effective than traditional methods such as curtains or blinds and more cost-effective and environmentally friendly than air conditioning.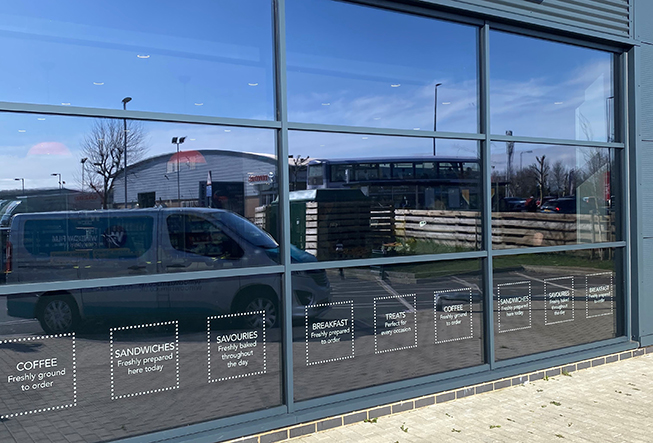 After discussing the requirements with the client, it was agreed that a film from the Optiview range of solar control films would be the most suitable choice. As well as being a highly effective heat reduction film, the Optiview range has been specially developed to deliver a more neutral appearance, especially when looking from the inside out.
The Optiview range of window films also serves to reduce glare and blocks up to 99% of the suns UV rays (the single biggest contributing factor to fading) meaning that an application of this film delivers a multitude of benefits.
It was agreed that the film used would be Optiview 45, with the film applied to ten square metres of glass across 6 panels at the front of the premises. The film was installed by a team of The Window Film Company's fully qualified and vastly experienced fitters and was effective immediately, delivering heat and glare reduction, UV filtering and a stylish new look – all without sacrificing high levels of natural light or blocking the view from the inside out.
For more information on any of the solar control window films supplied and installed by The Window Film Company, please contact a member of our team by calling 01494 794477 or email info@windowfilm.co.uk.