AMBER GIVES GREEN LIGHT FOR UV PROTECTION
Apr 30 2021
The Window Film Company has completed an installation of Amber 81, a high-performance UV rejection film, at a specialist facility in Greater London.
Amber 81 is a specially developed film, designed to block UV light, specifically in the low visible light range, filtering out potentially harmful or damaging UV rays, while allowing safe visible light pass through the glass. Often used to help individuals with extreme sunlight sensitivity, Amber 81 is the ideal choice for locations that require extreme UV light blockage such as hospital operating theatres and clean rooms.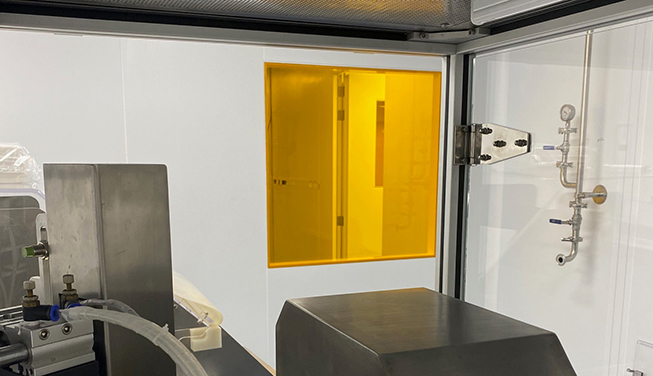 This project saw Amber 81 applied to three clean rooms at a Laboratory facility in Ruislip. The work carried out there involves the development and manufacture of medical liquids and special medicines, meaning that a carefully controlled environment is of paramount importance.
The Window Film Company was approached for a solution for managing and rejecting UV light, with Amber 81 chosen as the most suitable product. As the name suggests, the film has an Amber colour, and it's this characteristic that serves to provide the highly effective UV light protection.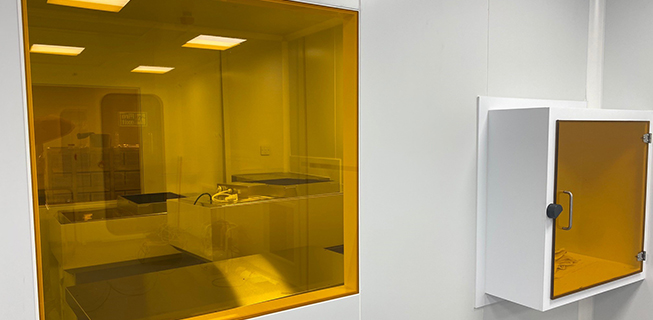 With the film agreed, the logistics of the installation were dealt with and organised by The Window Film Company's operations team. It's the responsibility of this department to liaise with the client to agree at a suitable fitting time and date, while also ensuring all access issues and other logistical challenges are dealt with and agreed, ensuring an unobtrusive and straightforward experience on the day of installation.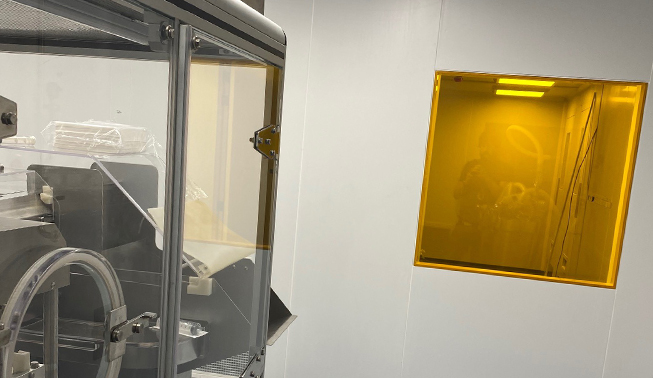 The film was installed by a team of The Window Film Company's hugely experienced and fully qualified fitting teams, with care taken to deliver a precision fitting for each of the eleven panels across three separate rooms.
For more information about Amber 81 or for details on the other UV protections films supplied by The Window Film Company, please call us on 01494 794477.