STYLISH SILVER FOR KEEPING COOL
Aug 20 2021
Properties and premises with a large number of windows or sizeable expanses of glass can get very hot, very quickly. Instead of relying on expensive air conditioning or resorting to shutting curtains or blinds, an application of solar control window film from The Window Film Company can provide a highly effective solution.
The owner of a substantial property in Buckinghamshire got in touch seeking such a solution. The beautiful home featured a large number of windows at the front, and as a result, the inside was becoming uncomfortably warm during good weather.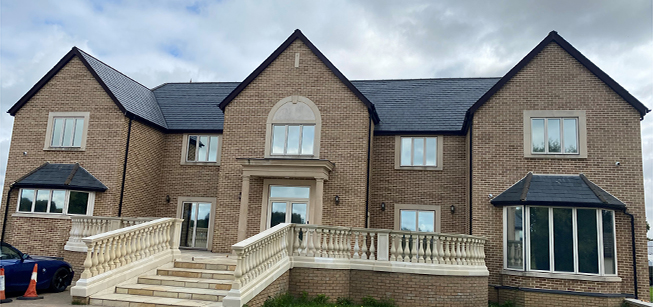 Left unchecked, solar energy continually passes through glass, steadily raising the internal temperature. On warm days this can mean that the heat levels can rise very quickly, in turn causing home-owners to draw curtains or blinds to try and stop the increase in heat. This is clearly not ideal as it blocks both the view and natural light – it's also actually ineffective. Blinds and curtains are usually set back from the glass, meaning that heat is still allowed to pass through the glass.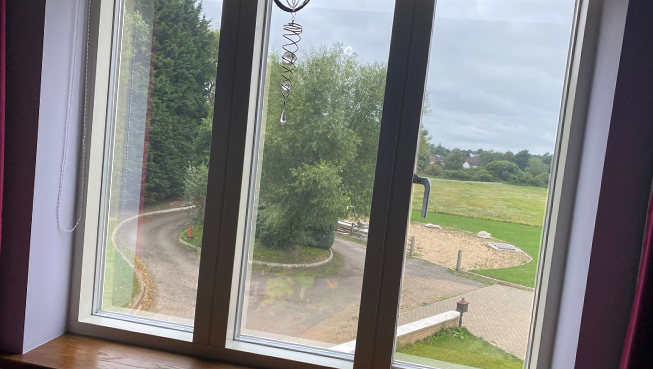 Window film is a far more effective solution as it is applied directly to the glass; usually on the internal face of the pane. During daylight hours, the film takes on a reflective or tinted external appearance. This serves to reflect away a percentage of the sun's solar energy before it can pass through the glass and raise the internal temperature, preventing the steady and relentless build-up of heat. All this is achieved without sacrificing high levels of natural light, and maintaining a view from the inside out.
For this particular project, High Reflective Silver was chosen as the most suitable solution. The sliver, mirrored effect provides a sleek and stylish appearance, ideal for this style of property, while also delivering excellent levels of heat reduction. Once in place, High reflective Silver will reduce excess heat by up to 78%. It will also deliver additional benefits including glare reduction of up to 79% and the rejection of 99% of the sun's UV rays – the biggest single cause of fading.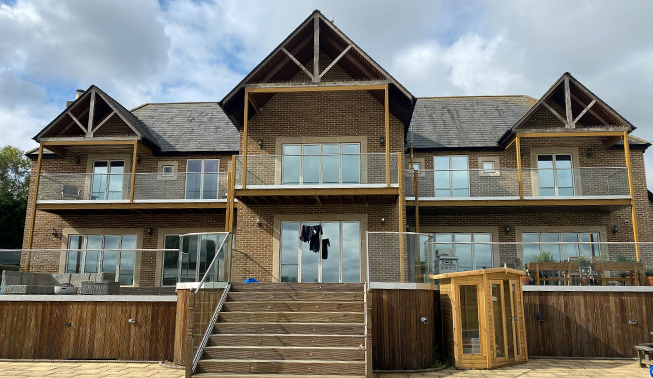 The film was applied to 28 panes of various sizes by a team of The Window Film Company's experienced fitters, ensuring a perfect finish throughout.
With the film in place, the external appearance was a sleek and contemporary look, in keeping with the aesthetic of the property, while the solar control was immediately effective, serving to prevent the steady build up of heat without blocking natural light or the view from the inside out.
For more information on the full range of heat reduction window films supplied and installed by The Window Film Company, please call a member of our team on 01494 794477.