WELCOME NEW WALLPAPER
Feb 12 2021
Despite the name, The Window Film Company is about more than just window film. By offering a range of products, included custom created wallpaper, it has never been easier to transform the appearance of not only glazing, but virtually any other flat surface, too.
Digital wallpaper is a fantastic way of giving walls a stylish and easy to achieve new look, with The Window Film Company able to recreate custom created graphics, designs, signage or branding onto long lasting and hard-wearing wallpaper, perfect for transforming the walls of office or retail premises.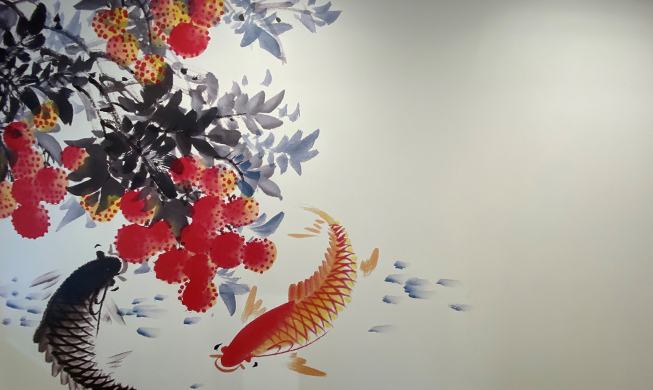 This project saw the creation and installation of a striking design onto an office wall in Central London.
The client provided the beautiful artwork to The Window Film company's print and graphics team, who were able to use the supplied measurements to provide a detailed proof, before printing the design onto wallpaper using state of the art wide format print technology. Each panel was carefully checked and finished by hand, before being dispatch with a team of The Window Film Company's fully qualified installers for fitting.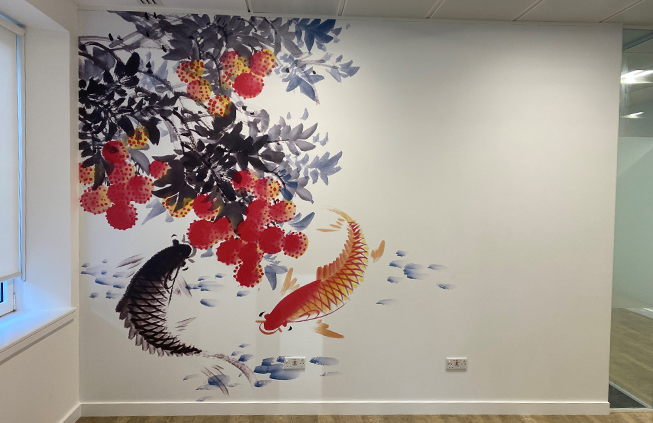 The installation took place on a date agree by The Window Film Company's dedicated operations team, who liaise with each and every client to ensure the fitting process is as smooth as possible, taking into account any logistical challenges, access issues and timing requirements.
The wallpaper was applied to the wall, covering an area of 5 metres by 3 metres, creating an impactful, eye-catching and stylish display on what was previously a plain, uninspiring wall.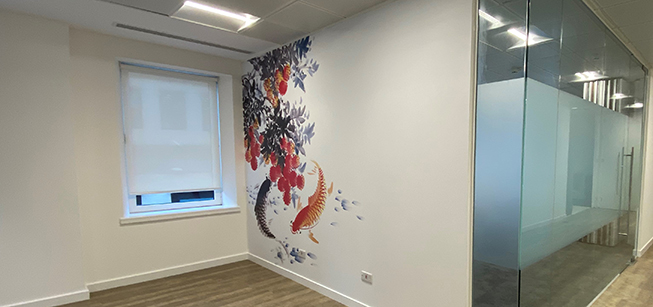 For more information on how The Window Film Company can bring your walls, glazing and other surfaces to life with wallpaper and printed graphics, please call a member of the team on 01494 794477 or email info@windowfilm.co.uk