CARNABY STREET GRAPHICS
Jul 16 2021
The Window Film Company has completed the print and installation of bespoke, temporary graphics to a designer eyewear store on London's world-famous Carnaby Street.
The project required the application of privacy window film to the storefront, needed to block the view from the outside in while work on the new store was completed.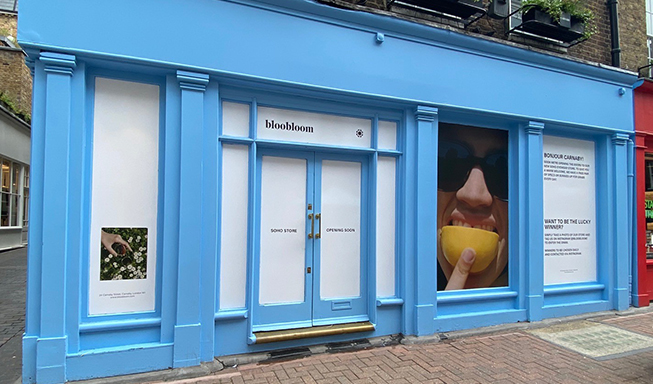 The ongoing work inside the property meant that any solution would have to be applied to the external face of the glass, and should also feature custom created branded elements and text, delivering an eye-catching and stylish display, clearly visible to passers-by during the fit-out.
After discussing the requirements with the client, it was agreed that a specialist external white vinyl would be used. The film is ideal for delivering 24 hour privacy, blocking the view from both sides of the glass, while also being specially developed for use on the external face of glazing.
The film also provides an excellent surface on which to print, allowing The Window Film Company's in-house print and graphics to print a number of custom created graphics onto a number of the panels, including full colour imagery, brand elements and logos as well as text detailing a competition; part of the stores launch campaign.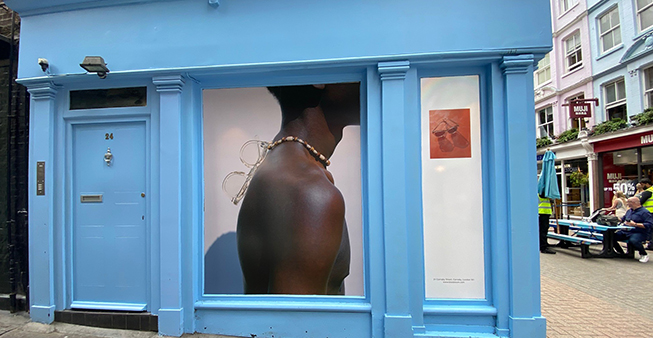 There were 12 panels in all, with each precision cut by state of the art computer cutting machinery, before being installed by a team of The Window Film Company's fitting teams.
The end product delivered the temporary privacy required, allowing work to continue away from the gaze of the public, with the external appearance transformed into a fully branded, professional looking display.
For more information on how The Window Film Company can deliver on your printed graphics requirements, please contact a member of the team by calling 01494 794477 or email info@windowfilm.co.uk.