FIGHT FADING WITH FILM
Jul 23 2021
Fading can be a year-round problem, with light, heat and UV combining to cause damage to flooring and furnishings. An application of specialist UV protection window film from The Window Film Company can help slow down the process; without blocking your view.
Fading is caused by a combination of factors. These are UV rays, visible light and heat. Of these, UV is the main contributing factor to fading, accounting for 40% of the cause. By blocking or filtering out the UV rays with window film, it's possible to slow down the fading process, helping to protect upholstery, furniture, flooring and other belongings.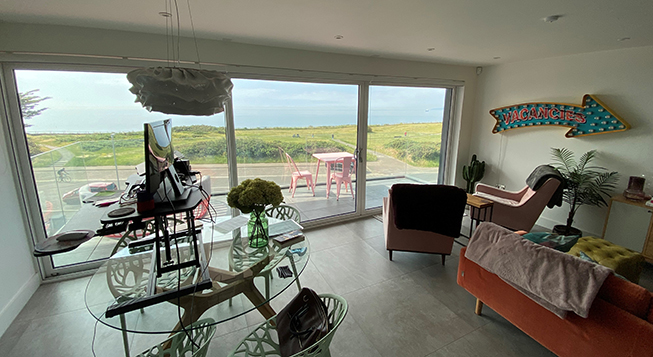 The Window Film Company was contacted by a homeowner in Bournemouth for assistance with fighting fading. The property had full length windows facing out over a stunning sea-view, resulting in a conundrum. The large expanse of glass meant that the interior was at risk of fading, while the stunning view meant that any solution that impeded it would be unsuitable.
In this situation it was agreed that the most suitable solution would be Clear UV window film. Sometimes referred to as "museum film" as it is used on display cases to protect valuable exhibits, the film is virtually undetectable when applied and filters out virtually all (99%) of the sun's UV rays – the biggest contributing factor to fading.
The film was applied to the three large panes at the front of the property by a team of The Window Film Company's installers, providing immediate fade mitigation that was undetectable to the naked eye, providing the homeowner with peace of mind and an uninterrupted view of the Dorset coast.
For more information on the full range of UV protection films, including products for use in specialist facilities such as operating rooms and clean rooms, please contact a member of the team by calling 01494 794477 or email info@windowfilm.co.uk.
Our full range of UV protection films can also be found for DIY purchase and install online here.