WOODLAND WALLPAPER
Jun 18 2021
Digital wallpaper from The Window Film Company is the perfect way of totally transforming walls and other flat surfaces. State of the art print technology combined with high quality, printable wallpaper makes it possible to recreate graphics and imagery in perfect detail and vibrant colour.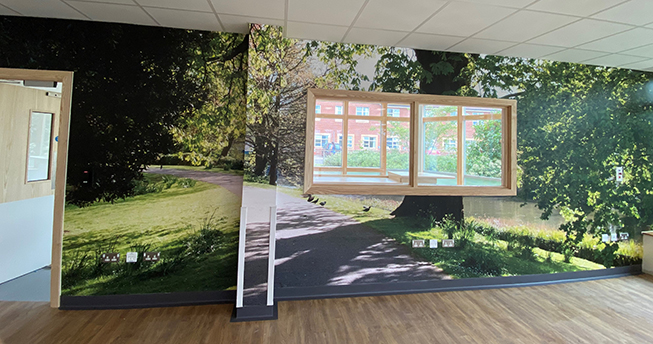 The Window Film Company was contacted by a hospital in Warwickshire, with a view to updating the appearance of one of their rehabilitation rooms. The idea was to create a welcoming, calming and peaceful environment by adding a lush, riverside view to the walls. The hospital sourced the artwork they wanted on the walls and approached The Window Film company for a solution.
It was agreed that printable wallpaper would be the most appropriate product. It provides the ideal for surface on which to print, can be applied to almost any flat and smooth surface and is long lasting and durable; a vital consideration for this busy facility.
The measurements were supplied, allowing The Window Film Company's in-house graphics team to print the necessary wallpaper; totaling in excess of 20 square metres.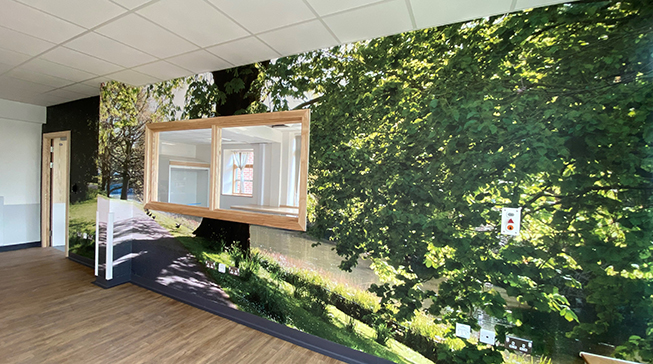 It was then the job of a team of The Window Film Company's vastly experienced fitting teams to carry out the installation. The room had several doors, windows and other sockets, meaning that the wallpaper had to be carefully and expertly cut to ensure a perfect finish.
The end product was the full transformation of the room, delivering a beautiful appearance and a comfortable, pleasing aesthetic appearance.
For more information on how The Window Film Company can print and install bespoke wallpaper, please call us on 01494 794477 or email info@windowfilm.co.uk.